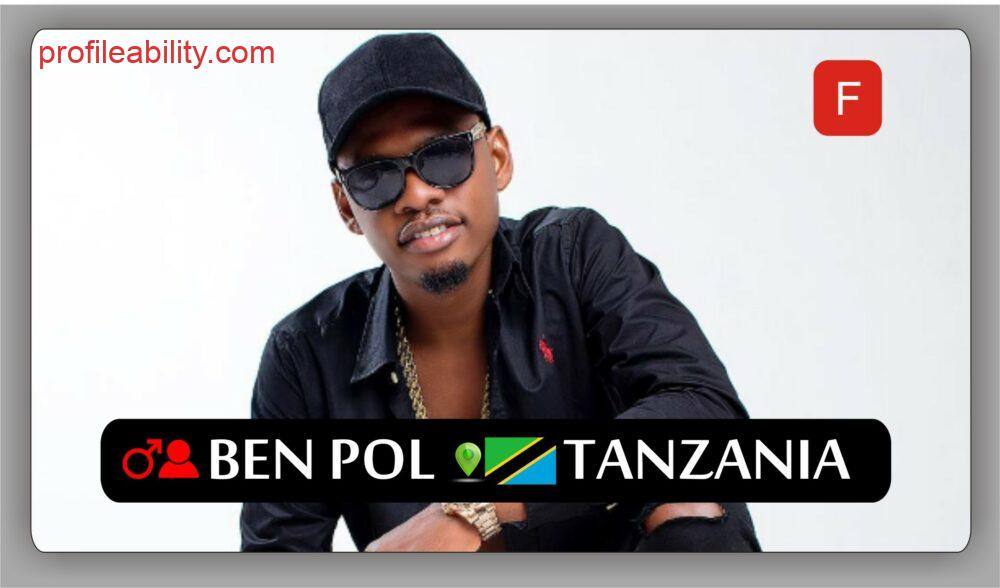 Benard Michael Paul Mnyang'anga aka Ben Pol is an award-winning singer and songwriter mainly prolific with R&B tunes that have always graced the top tables of Tanzanian radio charts. His last production, "Sophia", a major hit in 2015, reached the highest ranks of most notable charts. Other well-known hits from this "Dodoma boy" are "Jikubali", "Samboira", and "Unanichora" feat. Joh Makini, "Maneno", "My Number One Fan" and "Nikikupata" to name just a few songs out of a long catalog of music from this Bongo talent.
In 2011, Ben Pol won his first Kilimanjaro Tanzania Music Award for "Nikikupata". Another award for Best R&B Song was won in 2012 with "My Number One Fan" and in 2013 he grabbed the prize for Best Songwriter.
Ben Pol is also one of 26 of the hottest African artists from Kenya, Tanzania, Uganda, Nigeria and Mozambique selected to participate in season 3 of Coke Studio Africa.
His live performance skills make his appearances on stage fully engaging and attract crowds in the thousands.
Since childhood, Ben Pol has been influenced by R&B and soul artists such as D' Angelo, Maxwell, John Legend, and Stevie Wonder. Sweet Reggae is some of the music that deeply touches Ben Pol.Other rappers like Kanye West seem to also have an influence on his music.
Awards and Nominations
Kilimanjaro Music Awards
• 2011: Best R&B Song (Nikikupata)
• 2012: Best R&B Song (Number One Fan)
• 2013: Song Of The Year (Pete) Nomination
• 2013: Artist Of The Year Nomination
• 2013: Artist of The Year Bongo Flava Nomination
• 2013: Song Writer Of The Year Won
• 2013: Best R&B Single Pete & Maneno Nomination
• 2013: U30 Youth Awards-Best Entertainer of the Year(Won)
Official Tour
• Kilimanjaro Awards Winners Tour 2011
• Serengeti Fiesta 2011 Tour
• Kilimanjaro Award Winners Tour 2012
• Serengeti Fiesta 2012
• Kilimanjaro Music Tour 2013
FOLLOW BEN POL:
FACEBOOK: BEN POL  TWITTER: @iambenpol INSTAGRAM: iambenpol

FOR BOOKINGS
EMAIL: katongonkhata@gmail.com
LATEST TRACKS
LATEST MUSIC VIDEOS
#Official Music Videos  by Ben Pol
LIVE STREAM