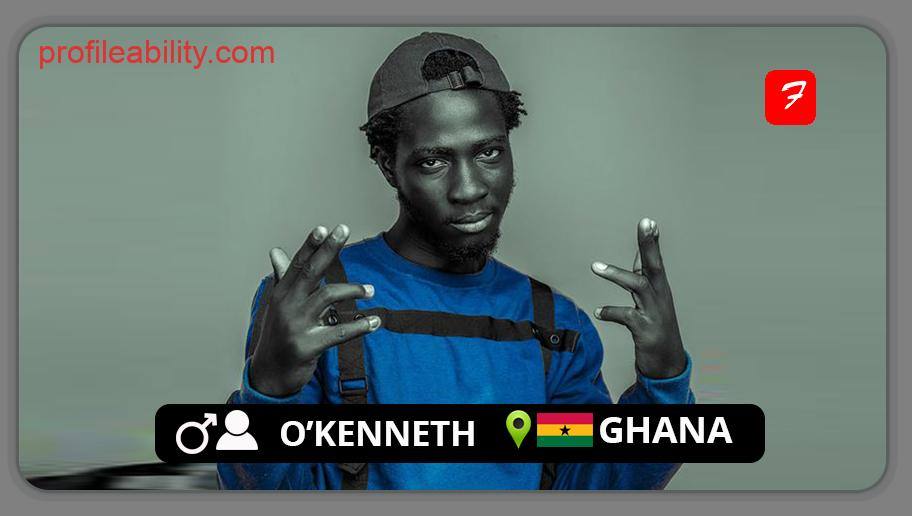 O'Kenneth is a young Ghanaian rapper and songwriter from Kumasi signed under Life Living Records who gained recognition across the globe being part of the Asakaa Boys which consist of nine young and talented musicians.
In Ghana, there are nine young men who call themselves the Asakaa Boys, namely: O'Kenneth, Jay Bahd, Kawabanga, Cedi City Boy, Reggie, Kwaku DMC, Sean Lifer, Rabby Jones, and Braa Benk. Their genre of music is the Kumerican Drill.
As part of the group that started this Kumerican movement, O'Kennth is a major key and also one of the pioneers who brought the Asakaa genre of music to light. The term Asakaa, therefore, refers to how the group is able to speak and use street slang on each track. They've officially dubbed the Ghanaian drill subgenre Asakaa.
Although the background of O'Kenneth remains vague, it was revealed in an interview with Code Micky TV on YouTube that he has been doing music for about four to five years now.
His natural ability to rap in the English language spiked an interest in his formal educational background which he claims isn't much to write home about.

According to him, he picked up most of the language from the street and his daily interactions in his neighborhood where grew up.
He has come up with a dozen of songs, popular among them is "AGYEIWAA" featuring Reggie and City Boy.
Alongside doing his own music he has managed to come out with a lot of collaborations and pushed a lot of his colleagues within the Asakaa Clique.
The attitude in his music is very diverse from his own personality; the seriousness mirrored in his bars is balanced with his jovial nature. He stands out in the group due to his deep tone.
He admits that if he didn't find rap, he would have become a footballer. His stance, like the others, is that it's all about community and loyalty, and never violence.
FOLLOW O'KENNETH
FACEBOOK: YGA O'Kenneth  TWITTER: @ygaokenneth INSTAGRAM: ygakenneth
FOR BOOKINGS
EMAIL:  lifelivingrecords12@gmail.com
LATEST TRACKS
LATEST MUSIC VIDEOS
Sorry, there was a YouTube error.
LIVE STREAM