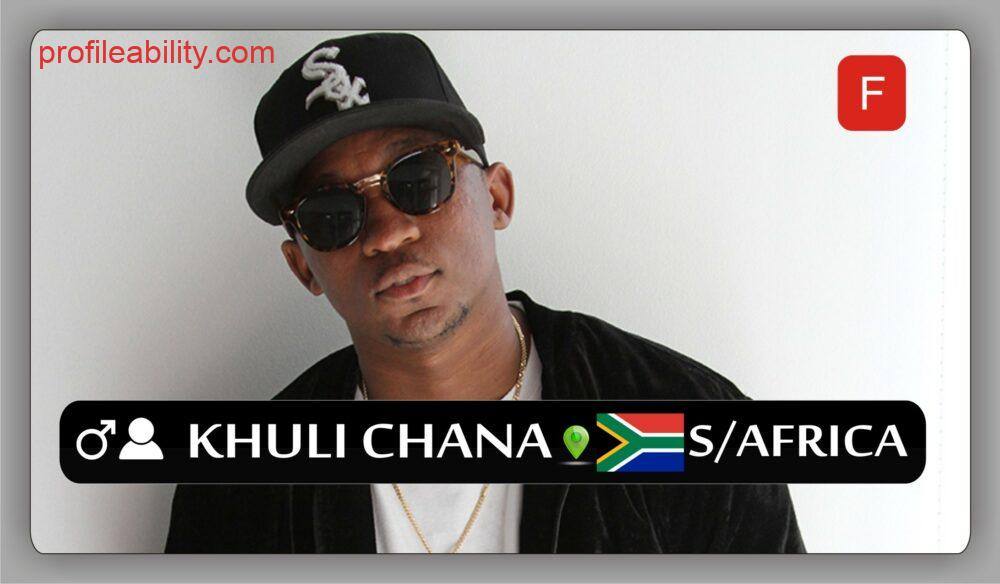 South African-born and Mmabatho-bred, Khuli Chana is a talented musician who practices the skill of rhyming in vernacular rap, Motswako. Motswako encompasses various elements from various musical backgrounds. It involves street talk and highly influential messages in Setswana, English; and other South African languages, yet largely comprehended lingo. Khuli Chana brings a different flavor and sound, not only to this type of music but also to the Hip-Hop scene. One of his objectives is to encourage and inspire an international appeal to South African music.
Khuli Chana is not new to the music industry; in the early 90s he formed a duet with Kay-G called Jazzadaz, he then joined forces with Towdee to form the group, Morafe. Morafe has released two albums to date, namely Maru a pula and A ene which was nominated for Best Urban Pop at the 2007 South African Music Awards.
The Motswakoriginator is the album title of Khuli Chana's first offering and was released in 2009. On this album, he brings through a distinctive sound and formula. The concept is about bringing back the show; the energy; creativity; stage; lights; and quality performance that is out of the ordinary. This project is already receiving a very positive and overwhelming response and is already a success with Khuli Chana working with some of the hottest producers in the game. He worked with the likes of: TowdeeMac and Kay-G of Morafe fame; IV League; Octave Couplet and Jazz Worx.
His two singles; Tswak Sticke'm and Sthandwa Sam featuring Towdee are already dominating the airwaves. A remix of the song, No More Hunger, has also been requested by ActionAid South Africa to be featured on the Hunger Free Campaign music compilation which features artists from around the continent and will be distributed to over 50 countries in Africa alone.
Khuli Chana – is fast becoming one of South Africa's hip hop elite – having previously taken home the best newcomer award at the 2009 Channel O music awards and has just recently scooped the award for best song of the year for his hit song Tswak Sticke'm at the Hype music awards. He is also nominated for the best rapper of the year at the South African Music Awards.
Awards
2009: Winner of Channel O Music Video Award for Best Newcomer
2010: Winner of South African Traditional Music Award for Best Vernacular Hip Hop Album
2010: Nomination at South African Music Awards for Best Rap Album

FOLLOW KHULI CHANA
FACEBOOK: Khuli Chana  TWITTER:@KhuliChana INSTAGRAM:KhuliChana01
FOR BOOKINGS
EMAIL: info@dreamteamsa.co.za   TEL: 0861113872
LATEST TRACKS
LATEST MUSIC VIDEOS
#Official Music Videos and Performances by Khuli Chana
LIVE STREAM