Add to Favorites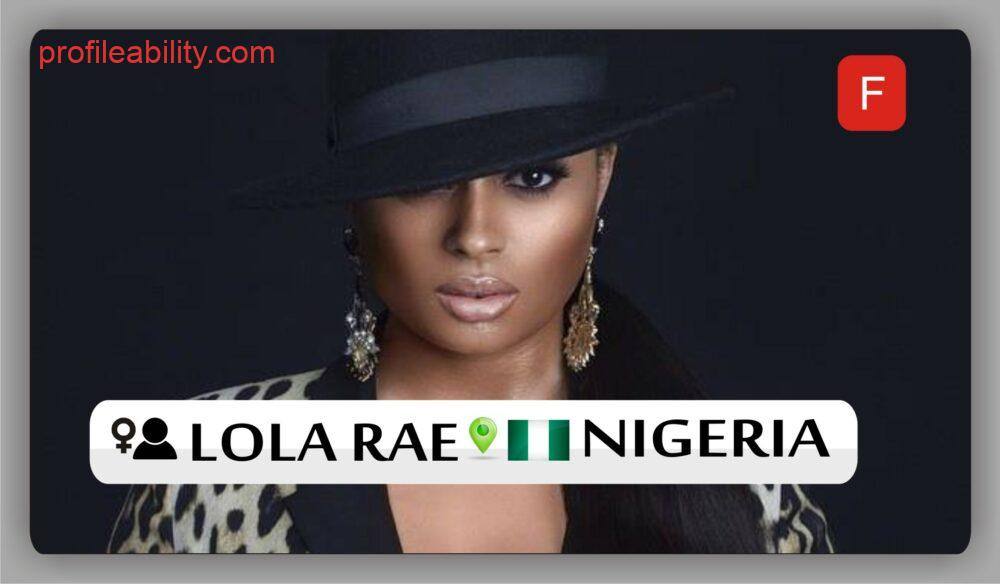 PROFILE
Rachel Akosua Funmilola Garton aka "Lola Rae", is a young British singer of Nigerian/Ghanaian and British Heritage with high aspirations combined with a great amount of talent and potential to match.
Born to a British father and a Ghanaian mother in Obalende, a suburb of Lagos State, Lola Rae had her primary and secondary school education at St. Saviours School, Ikoyi and Lekki British International High School, Lagos respectively. She however left Nigeria for England at the age of 15 to complete her university education at Central Saint Martins where she studied fashion textiles.
Lola Rae garnered national recognition as a dancer in the Street dance group "Myztikal" that competed in (GWI Street dance champions 2008 U18 Champions). It wasn't until Myztikal auditioned for Britain's Got Talent in 2010 when her singing prowess was brought to the stage, with Simon Cowell singling her out at both the audition and semi-final stage that Lola Rae began to believe her dreams could become reality. Since then, rather than go down the conventional route to XFactor– where an option had been offered to Rachel by Syco for an audition, she instead decided that she'd greater benefit from finding herself as an artist and deciding what she wanted to be, as opposed to a mould being created for her.
Building up a catalogue of songs, her first singles being an up tempo dance track title "Watch My Ting Go" and High ft Bridge (LOS) amongst other recordings. Recently she starred in Panshak Zamani's "More" video as the singers love interest.
Lola Rae's strengths lie in her jazzy and soulful feel, comparable to the vibe given off by greats such as Nina Simone and Amy Winehouse. Despite comparisons, Lola Rae ultimately prides herself in her uniqueness and it would certainly be wrong to box her solely into the typical jazz & soul mould. Working with producer P2J, she has found her voice offers versatility and her sound should not be put in one simple category.
FOLLOW LOLA RAE
FACEBOOK: Lola Rae  TWITTER: @Lolaraemusic INSTAGRAM: lolaraemusic

[srizonfbgallery id=129]
Sharing is Caring:
FOR BOOKINGS
EMAIL: booklolarae@twenty20media.com.ng
LATEST TRACKS
[soundcloud url="https://api.soundcloud.com/users/36931448″ params="auto_play=true&hide_related=false&show_comments=true&show_user=true&show_reposts=false&visual=true" width="100%" height="450″ iframe="true" /]
Sharing is Caring:
LATEST MUSIC VIDEOS
#Official Music Videos and Audio Slides by Lola rae
Sharing is Caring:
LIVE STREAM
Follow @LolaRaeMusic
Tweets by LolaRaeMusic
Any Comment?
comments