Ali Freedom, also recognized by his professional name VASA, was born in Lagos, Nigeria, and hails from Benue State. The cultural heritage that surrounded him during his formative years played a significant role in shaping the distinctive musical style he possesses today.
Even as a young child, VASA displayed an unwavering passion for music; however, it was through the influence of his cousin; an accomplished artist, and his friend; a renowned producer that he found himself embarking on a remarkable journey within the realm of music. Under their expert guidance and mentorship, VASA developed an immense affection for this art form which laid down the foundation for all his future pursuits in the expansive music industry.
Career Milestone
A significant moment in VASA's journey occurred when he won a school talent show, showcasing his talent and skills. This early acknowledgment acted as a catalyst for his music career. The emerging artist began sharing his impromptu performances on various social media platforms, particularly TikTok. The immense excitement and interaction generated by these showcases validated his belief that music was indeed his true vocation. It was through these initial strides that he laid the groundwork for entering the professional world of music, officially commencing in 2020 when he became associated with the record label, Ize Records, to which he is presently signed.
Musical Style and Abilities
VASA's musical style incorporates elements of Afrobeats and AfroSoul, falling under the broader category of Afrobeat. He possesses strong vocal abilities, songwriting skills, and mastery over lyrics.
Furthermore, it is worth noting how he stands out; while many create music solely for pleasure or entertainment purposes, for VASA, music holds immense significance in his life. It serves as an escape from pain where he finds solace and peace. Additionally, he discovered that whenever he sings, there is no concern regarding people's opinions or judgments; he simply expresses himself freely through his artistry. This unwavering dedication to authenticity resonates deeply throughout his work and positions him as an outstanding artist within the industry.
Inspiration and Artistic Vision
Taking inspiration from the world around him, his life encounters, and iconic figures in music history, VASA creates a unique blend of sounds that resonates with depth and genuine emotion. His artistic vision goes beyond simply making music; it seeks to reshape people's understanding of this art form and inspire others to see its potential through fresh eyes. With aspirations to pave the path for future superstars and contribute positively through charitable endeavors, VASA aims to make a lasting impact on countless lives.

Discography and Media Presence
Even though VASA is a newcomer to the music industry, his talent has not gone unnoticed. His songs and music videos have been widely played on various TV channels, radio stations, Spotify, and Audiomack inclusively. He has already unveiled a captivating two-track project called "Bolanle" and "Teriza," where he skillfully combines elements of Afrobeats and AfroSoul in a truly unique manner. With a notable start, VASA is making an impact in the industry, captivating audiences with its unique sound and approach.
Future Plans and Upcoming Projects
As he progresses in his professional journey, VASA maintains an unwavering commitment to his love for music. He actively engages in the creation of fresh melodies and meticulously charts out his path toward a prosperous musical future. He sees his musical journey as a way to express himself and find tranquility, beyond just creating harmonies. His ambitions expand beyond mere tunes; they encompass reshaping people's perception of music, forging a pathway for emerging talents, and making impactful contributions to charitable endeavors that bring about meaningful change on a global scale.
Currently, he is focusing on his first full-length project, a significant milestone in his career that promises to captivate audiences and showcase his growth as an artist.
FOLLOW VASA
TWITTER: @Vasaszn    INSTAGRAM: @vasaszn
FOR BOOKINGS
EMAIL:   Bookfineboyhillary@gmail.com
LATEST TRACKS
LATEST MUSIC VIDEOS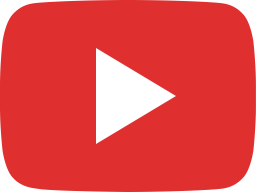 VASA - Bolanle ( Perfomance Video )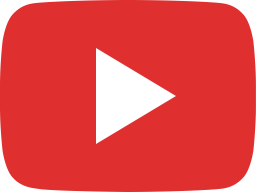 VASA - BOLANLE
LIVE STREAM