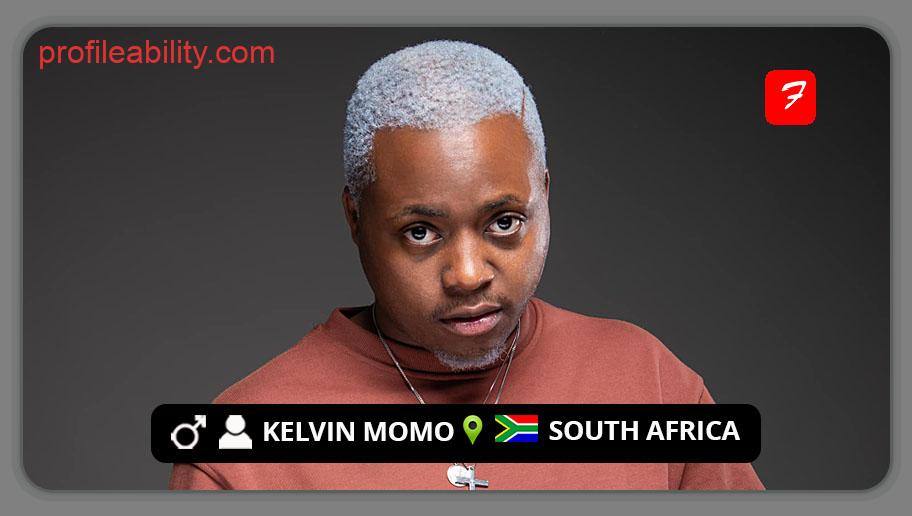 Kelvin Momo is the stage name of Thato Kelvin Ledwaba, a South African performer, DJ, producer, and songwriter. Over the last few years, the self-proclaimed Soulful King has been creating production mixes and churning out songs, earning him a reputation as a great producer.
Kelvin was born in Diepkloof, Soweto, in 1994, and his soulful-house-leaning amapiano tracks set him apart from the crowd. He is a pioneer of "private school amapiano," a subgenre of the category that incorporates jazz, deep house, and lounge influences.
In 2019, he recorded songs like the ambient "Abantu Bethu" with C.A. Souls and the breezy blockbuster "Yelele" with Luu Nineleven and DJ Stoks, as well as being widely featured on the influential label House Afrika's "Mzansi House" collection.
His 2020 album, "Momo's Private School," is fueled by darting keys and luscious pads, replacing amapiano's characteristic grit with a polished shine, culminating in a stone-cold masterpiece. The record is gathering steam and performing really well on streaming services.
As more people become aware of his music, his name will become synonymous with "private school" amapiano, a subgenre of amapiano that incorporates deep-house and jazz influences.
Albums
Ivy League – 2021
Bayeke – 2020
Momo's Private School – 2020
FOLLOW KELVIN MOMO
FACEBOOK: Kelvin Momo    TWITTER: @kelvinMomo_     INSTAGRAM: @kelvinmomo_ 

Sharing is Caring: [DISPLAY_ULTIMATE_PLUS]
FOR BOOKINGS
EMAIL: kelvinmomo21@gmail.com
LATEST TRACKS
Sharing is Caring: [DISPLAY_ULTIMATE_PLUS]
LATEST MUSIC VIDEOS
Sorry, there was a YouTube error.
Sharing is Caring: [DISPLAY_ULTIMATE_PLUS]
LIVE STREAM