Add to Favorites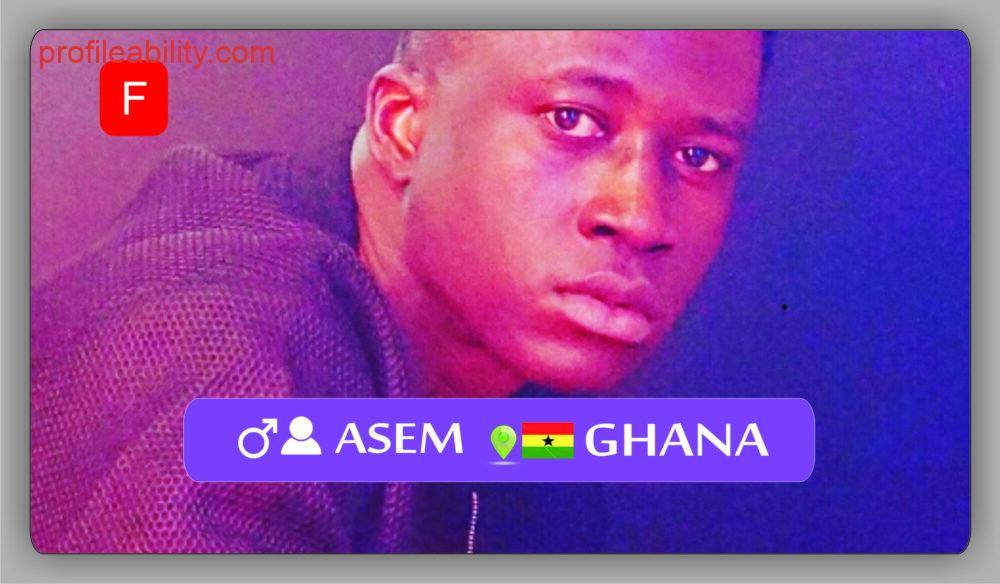 PROFILE
Asem real name( Nana Wiafe Asante-Mensah ) a rapper, singer, songwriter actor was born on the shores of Cape Coast, Ghana. He started singing, dancing, reciting poetry and writing at an early age of seven.
Asem released his first official single "Give me blow" whiles he was still in journalism school on his first project "Better Late Than Never". Songs featured on the project like "Pigaro" raved great reviews and got spins on several radio stations including BBC 1 extra. Asem has released two more projects after that "Solid Ground" which included songs like "No More Kpayor" and "Tough Times Dont Last " with "Bye Bye".
Asem has shared the stage with acts such as Rick Ross, Omarion, Fat Joe, Ja Rule just to name a few.
An animal lover and sports enthusiast, Asem pushes forward a variety of humanitarian projects through his Asem Foundation and several local and International Ngos. Currently working on projects in health and education.
Asem also Campaigns on healthy lifestyle choices including eating well and exercising.
Asem was greatly influenced from childhood at around Age 9 by African highlife greats such as Osibisa, Fela Kuti, Yvonne Chakaka and Salif Keita on the African front, Biggie Smalls, Naughty by Nature and Lionel Richie from the "America". These influences were by extension brought on by his older brothers who went the extra mile to help him secure sessions in makeshift studios.
FOLLOW ASEM:
FACEBOOK: Asem TWITTER: @asemWORLD INSTAGRAM: asemworld1
OFFICIAL WEBSITE: www.asemlive.com
[srizonfbgallery id=73]
Sharing is Caring:
FOR BOOKINGS:
EMAIL: solidasgoldpromotions@gmail.com
LATEST MUSIC:
[soundcloud url="https://api.soundcloud.com/users/11158403″ params="auto_play=true&hide_related=false&show_comments=true&show_user=true&show_reposts=false&visual=true" width="100%" height="450″ iframe="true" /]
Sharing is Caring:
LATEST MUSIC VIDEOS:
#Official Music videos by Asem
Sharing is Caring:
LIVE STREAM
Follow @AsemWORLD
Tweets by AsemWORLD
Any Comment?
comments