Add to Favorites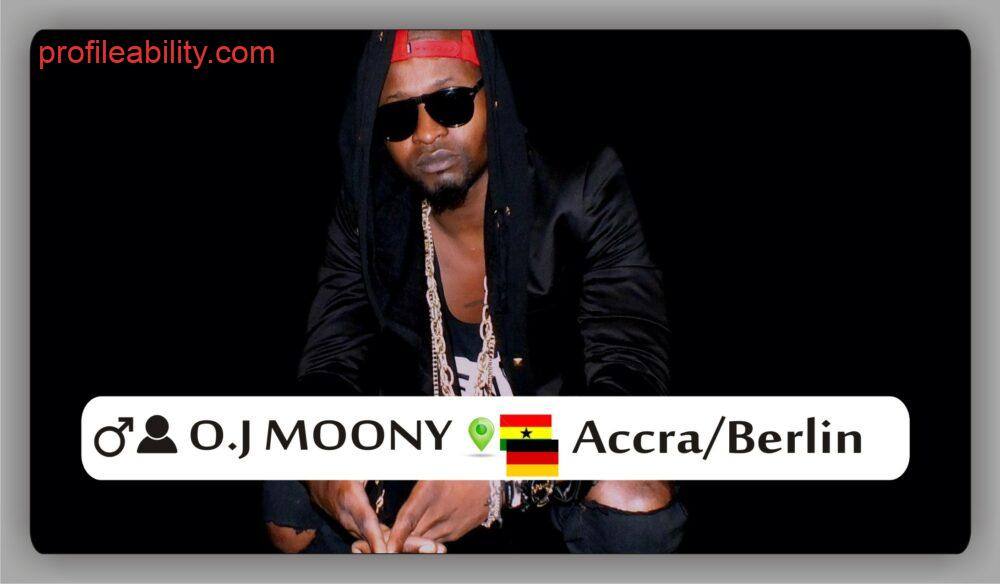 PROFILE
O.J Moony Aka James Moony (born Mumuni Mohammed) is a Performing artist, Song writer, Recording artiste and also a Music producer.
O.J Moony was born in Ghana , Accra on June 26th.At the age of 9 he Came to Austria and then he left for Austria at the age of 22.
He started his musical career at the age 11. O.J Moony is now Based in Berlin where he's Producing Music and Performing Live.
Written and produced by SHR/Snake Prod, the collaboration he brings to you his daringly innovative side to the afro beat sound.
The Ghana born and Berlin based O J Moony is blazing new trails in his burning quest to unite the world through music. With "BACK AGAIN", Moony has incorporated Patwa and African slang in his African Music inspired single track."BACK AGAIN" will be available on iTunes and Google Play.
O.J Moony's most eagerly anticipated new single 'WICKED is going to set a new trend in the Afropop sounds. Sure to be in the role call for top AfroPop/Dancehall floor fillers  of all time
O.J Moony is back and set to storm the Afropop/Dancehall scene with the release of his most anticipated single, 'WICKED'. The uptempo Afropop/Dancehall anthem is completely written and produced by German most screwiest African Producer Snake Prod. A collaboration that brings an edgier side to the Afrobeat sound.
The fast rising Artist in his quest to use his music to unite the world, has surprisingly combined Dancehall and Highlife (AfroPop) to one element.
The African Music as his inspiration tool Patwa and African slang in this single track 'WICKED'.
O.J Moony initiating a new direction for himself and Afro music.
O.J Moony had experienced different cultures but still stays true and focused to his roots and this is evident in his music.  He considers his biggest influences musically from renowned artiste which include Capleton, Shaggy , African Bombata Bob Marley UB 40 Herbert Grönemayer.
FOLLOW ARTISTE
Facebook:  O.J Moony   Twitter: @JamesMoony21 Tumblr: JamesMoony21
[srizonfbgallery id=23]
Share this:
FOR BOOKINGS:
Email :booking@jamesmoony.de
LATEST TRACKS:
[soundcloud url="https://api.soundcloud.com/users/47801366″ params="auto_play=true&hide_related=false&show_comments=true&show_user=true&show_reposts=false&visual=true" width="100%" height="450″ iframe="true" /]
Share this:
LATEST MUSIC VIDEOS:
#Official Music Videos by Moony
Share this:
LIVE STREAM
Follow @JamesMoony21
Tweets by JamesMoony21
Any Comment?
comments