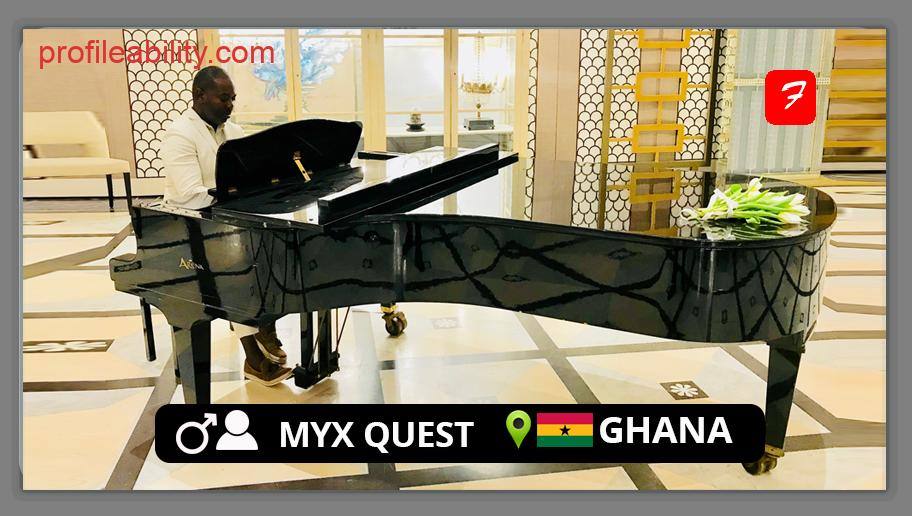 Myx Quest real name Myx Boadi-Alawiye Michael Kofi Quest is a Ghanaian record producer, composer, songwriter, and musician based in the United Kingdom.
Born and raised in West London, particularly Shepherds Bush, Myx moved to Ghana after primary school. This move gave him the opportunity to attend the prestigious Mfantsipim School, a Methodist boarding school situated in Cape Coast, Ghana.
During this time Myx was selected to represent Ghana at the Stockholm Water Festival as well as being a key leader in the Ghana United Nations Student Association. Returning to London aged 17 to complete GCSEs, A-Levels in Mathematics, Chemistry, and Psychology and completing higher education in Music Technology and Business, Myx's educational duties were fulfilled and he began to make his own path.
Myx started out in the music industry as a performing artist whilst simultaneously working as a writer and producer for a range of signed, emerging, and published artists. His first recording experience was in London, where he started as a recording engineer intern and quickly became the studio's main engineer, working with the likes of English R&B and soul singer-songwriter Terri Walker at Poisonous Music. Myx then went on to form his own company formerly known as The Q Entertainment (now Qirv Music) which led to his first major record label releases as a producer and songwriter through Arista / BMG in 2004 for artist Nina Jayne's hit records "Could've Been" and "Anything".
Myx then went on to release his first production album "The Q Overdue" independently as a limited edition soft release featuring a number of recording artists and remixes and gaining him more recognition as a talented emerging producer at the time. Myx also received particular support from BBC Radio 1 for his promo track "Make It Happen" which was a featured record for some months on their website.
Since then Myx has been producing and writing for many artists with a list of credits to his name and working within the music industry as a key person within the UK scene. However, now his recent quest so to speak is releasing his own material as a Producer-Artist with the featured vocals of various artists. Quest's forthcoming single titled Tingi Ningi features the super talented Kelvyn Boy, a Ghanaian artist from Stonebwoy's BHIM Nation camp making huge waves with his current No.1 EP, UK RnB superstar Angel who has recently signed a huge deal with RCA in the USA, and fresh UK talent Kimarne who has worked with the likes of Stormzy. Global brands such as Versace and Samsung were quick to secure their product placements in the music video which was shot in Portugal and Ghana as the track is expected to have major global success!

Myx has worked with a number of names in the capacity of a producer, writer, and/or engineer from a number of countries touching on a wide range of genre influences yet still being consistent with his own sound. Some of them include Afronaut Zu | Akelle Charles | Angel | Ayanna Witter-Johnson | Baby Blue | Bashy | Boma Diri | B4Bonah | Cher Blu | The Cokers | Dave Armstrong | Dionne Bromfield | Ella Boucher | Emma Stevens | Efya | Frazier T. Smith | Fiona Yorke | Gavin Holligan | Get Far | Haidara | Hayley Cassidy | Ikechukwu | Incisive | Ingrid | Irene Logan | J Appiah | Jai Amore | Jayso | Jordan King | June Ubi | Katy Shotter | Kelvyn Boy | Kimarne | Kwesi Arthur | Luke Smith | Lylo Gold| M.anifest | Marc Talein | Meron Addis | Mista Silva | Nicky Brown | Nina Jayne | Princess Nyah | Raph The Message | Rashelle Blue | Redroche | Ricci Mitchell | Rina May Project | Sarkodie | Sherry Davis | Solange | Sway | Terri Walker | Watch The Duck | Wiley | Yaa Pono | Zalon
FOLLOW MYX QUEST
FACEBOOK: Myx Quest TWITTER: @myxquest INSTAGRAM: myxquest
FOR BOOKINGS
EMAIL: myx.quest@qirv.com  TEL:  +447961900909
LATEST TRACKS
LATEST MUSIC VIDEOS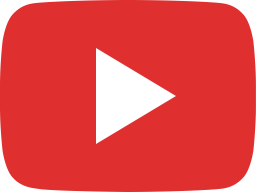 Myx Quest x Mellissa - Mine Mine Mine (Official Lyric Video)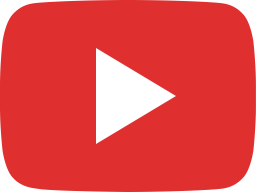 Myx Quest x Ghetto Boy x Mr Drew ft Bella Alubo - All I See (Official Video)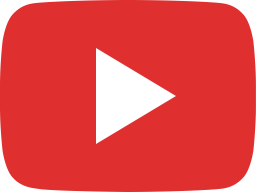 Myx Quest & Dose Finale - Welcome Home / Feeling Good (Cover)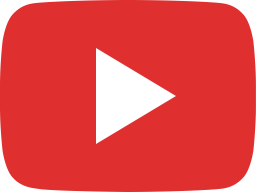 Myx Quest & Kimarne - Guilty Conscience (Cover)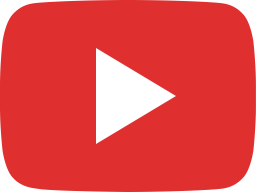 Myx Quest, Ghetto Boy & Mr. Drew - All I See ft. Bella Alubo (Official Audio)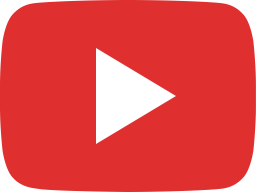 Catchy Catchy - Music Video Behind The Scenes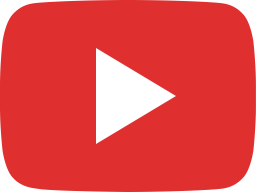 Myx Quest - Aftown Insights Interview April 2021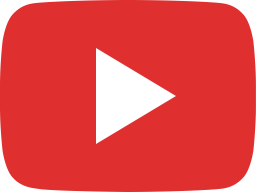 Myx Quest 4Syte TV - Artist Spot interview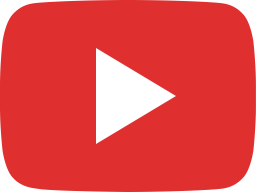 Myx Quest x Kelvyn Boy x Efya & Camidoh - Catchy Catchy (OFFICIAL VIDEO)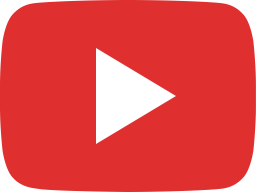 Music Business with Myx Quest - Ep.1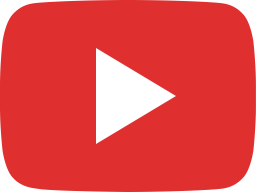 Myx Quest x Kelvyn Boy x Efya ft. Camidoh - Catchy Catchy (Official Audio)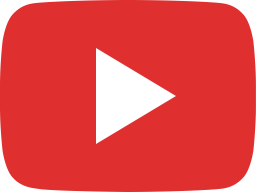 Myx Quest x M.anifest x Kimarne ft. B4Bonah - No Apologies (OFFICIAL VIDEO)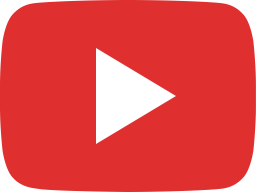 Myx Quest - Tingi Ningi (ft. Kelvyn Boy, Angel & Kimarne) OFFICIAL VIDEO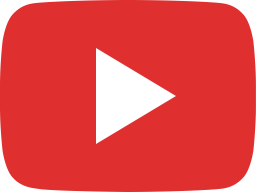 Myx Quest - Tingi Ningi (ft. Kelvyn Boy, Angel & Kimarne) OFFICIAL LYRIC VIDEO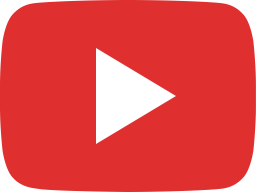 Myx Quest - Trouble (ft. J Appiah & Incisive) Official Lyric Video
LIVE STREAM