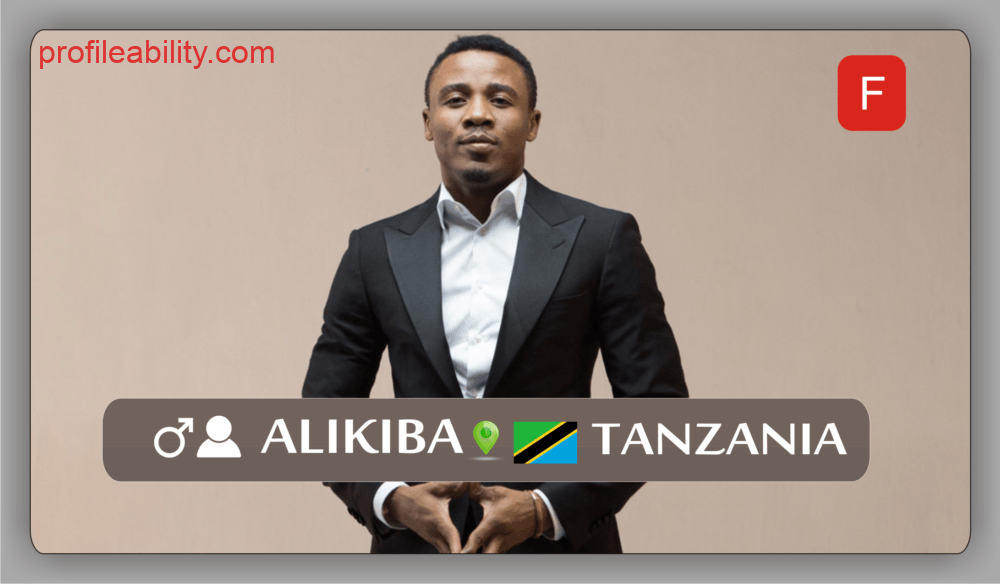 Alikiba Salehe Kiba (born 1986) better known by his stage name Ali Kiba, is a Tanzanian singer, songwriter, record producer, dancer and actor, and member of Tanzania wildaid. He is best known for his hit song Mwana and Chekecha Cheketua another his hits singles "Cindelela", Naksi Naksi, Napenda Kula", Dushelele, Mapenzi Yana Run Dunia Nai Nai, and for his collaboration with R. Kelly with other African musicians. Following a hiatus, he released the single "Mwana and Checkeche", and went on to win six awards at the 2012 Tanzania Music Awards.
AliKiba is one of Africa's biggest stars and His name is a household name steadily Becoming internationally. So INFLUENTIAL Alikiba That is Tanzania's President Jakaya Mrisho Kikwete honored him for invaluable His valuable contribution to Tanzanian Music and Arts and Culture feted him. In 2011, Alikiba frame was voted as "the most popular artist top Selling in East Africa" – Tanzania, Kenya and Uganda.
His debut album and hit single 'Cinderella' became the biggest-selling record in East Africa in 2008 and his second album 'Ali k 4 Real' was released in 2009 with the mega-hits 'Nakshi Mrembo', 'Nichuum' and 'Usiniseme'. In 2010 he endorsed mobile telephony brand Airtel Africa alongside the Billboard Most Influential Global R&B Artist of the past 25 years R KELLY and seven of Africa's other megastar artists Fally Ipupa (DRC/France), 2Face Idibia (Nigeria), Amani (Kenya), Movaizhaleine (Gabon), 4X4 (Ghana), Navio (Uganda), JK (Zambia). Alikiba has been nominated for 'Best International Act' for the Black Entertainment Film, Fashion, Television, and Arts Awards in 2009, Best East African Artist for African Music Awards in 2009, Winner of Best Zouk / Rhumba Song at the Kili Music Awards in 2012, Nominated for Best Tanzanian Writer, Best Male Artists and Best Collaborating song with Lady Jaydee for Kili Music Awards in 2013.
Alikiba's also received an offer to play for the Tanzania National Soccer Team and President Jakaya Kikwete from Tanzania personally met him to congratulate him for his talent and invaluable contribution to Tanzanian Music and Arts and Culture.
FOLLOW ALIKIBA ON
FACEBOOK: Alikiba  TWITTER: @OfficialAlikiba  INSTAGRAM: officialalikiba
FOR BOOKINGS:
Contact: +255 719655554
LATEST TRACKS

LATEST MUSIC VIDEOS
Alikiba & Tommy Flavour - Huku (Official Lyrics Video)

Alikiba & Marioo - Sumu (Yacht Party)

Alikiba Salute at Mwanza 4K

Alikiba - Seduce Me Live Performance At (Elevate Club Mwanza)

Alikiba - Aje Live Performance At (Elevate Club Mwanza)

Alikiba - So Hot Live performance (At Mwanza)

Alikiba - Kadogo Live performance (At Elevate Mwanza)

Alikiba Live performance Mnyama At (Elevate Club Mwanza)

Alikiba - Live Performance (Simba Day) at Mkapa Stadium

#SUMU Iliposambaa ndani ya Mwanza.

Alikiba - Mnyama (Simba SC Anthem)

Alikiba - Rehearsals (On Fire)

Alikiba Mahaba - Rehearsals

#Sumu at Elements Dar es Salaam! #alikiba #dance #marioo

Mwanzaaaaa - 5th August ni Party Mfululu ndani ya Club Elevate #Sumu #alikiba #marioo
LIVE STREAM