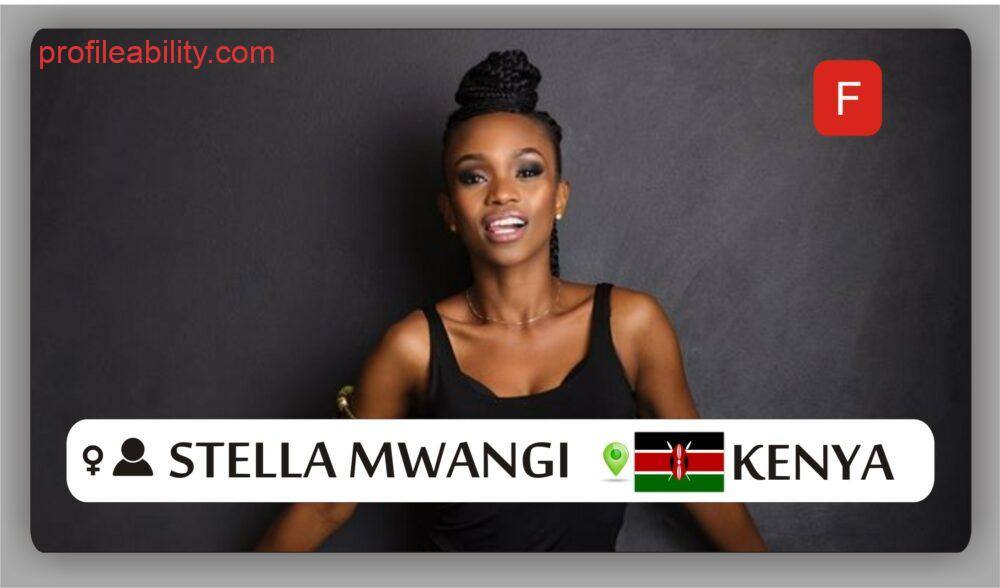 Songwriter, rapper, and singer Stella Mwangi (24) who moved from Nairobi to Norway at age of five, realized early that music was her passion in life. Already at the age of eight, she began to perform and make music.
Hip-hop has always been close to her heart, and she has been supporting artists such as Talib Kweli, Busta Rhymes, Flo-Rida, Rick Ross, and Angelique Kidjo at their gigs in Norway. Stella was born in Kenya and has got strong ties to her roots there. From 1998 she was active in an African youth group called "The Rise", and in 2005 they got to perform for Nelson Mandela during a campaign for the fight against AIDS. That same year she topped the charts in Senegal and Gambia, with the single "Do It" with the African group Wagëblë.
Stella's debut album, Living For Music dropped in 2008 and was released in Scandinavia and Africa. Both the first and second singles ("Take it Back" and "She Got It") topped the charts in Africa. In 2010 Stella won the award for a best female artist in Chaguo La Teeniez Awards in Eastern Africa – which is one of several prizes she has won and been nominated for. In short, Stella has had a distinguished career in Africa, as she slowly has been building her career in Norway. Her music style today is a mix of hip-hop, pop and dance.
Until now, the highlight was the participation in Eurovision 2011 with the song "Haba Haba" which won the national final in Norway – and went straight to the top of the Norwegian hit chart VG-lista. Stella works with two producers called Big City Music and signed an agreement with EMI Music a few weeks after her victory.
Stella Mwangi represents the type of artist who can only exist in this age of globalization because she has earned the admiration and love of the African community while living most of her life outside of Africa.
FOLLOW STELLA MWANGI
FACEBOOK: StellaMwangi TWITTER: @StellaMwangi  

FOR BOOKINGS
LATEST TRACKS:
LATEST MUSIC VIDEOS
#Official Music Videos by Stella Mwangi
LIVE STREAM