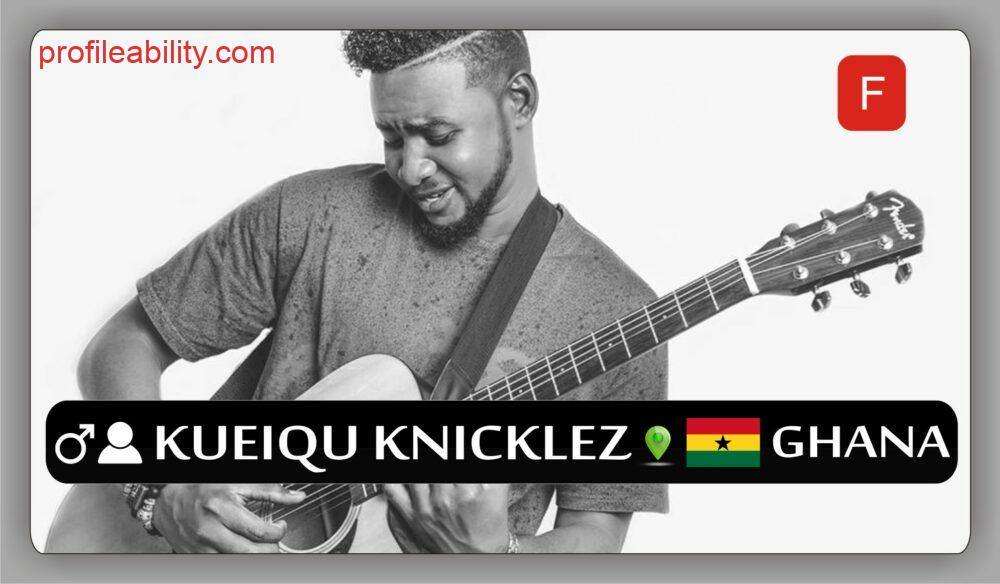 Afro-Funk/Pop And R&B crooner KueiQu Knicklez now Kueiqu Afro is the golden voice behind some of the hottest club hits and romantic ballads to hit the airwaves in the last few Weeks, but despite making his way into mainstream music, the young singer remains one of the best kept secrets of the Afro-Pop community.
In life, everyone has a purpose and for the AfroPop/AfroFunk and R&B singer, songwriter and producer, KueiQu Knicklez  music is what the masses would love to relate to due to the kind of messages his songs carry. Born in the Brong Ahafo Region and raised in Accra , KueiQu  lived a normal childhood life and partook in activities  any ordinary child would.
The singer/songwriter never envisioned his life being the way it is now and it didn't take time for him to realise that music was, without a question, what he was born to do. KueiQu lost  the closest person to him but did not falter, to the contrary, he found solace and began going to church. It was there that he truly fell in love with music, especially one song he personally wrote which talks about what he had experienced in life when growing up and he called it"Life On The highway".
KueiQu  stated, "I would sing it all the time and as time passed, people heard me sing it and I began to get compliments I have a soothing voice and that's when I began to sing to entertain people.
KueiQu is not only gifted musically but a dancer as well and a Choreographer too. He engaged in dancing competitions during secondary school days and emerged as one of the best dancer.
FOLLOW KUEIQU KNICKLEZ ON
FACEBOOK: Kueiqu Knicklez TWITTER:@KueiquKnicklez INSTAGRAM:kueiquknicklez

FOR BOOKINGS
CALL: +233541207649
LATEST TRACKS
LATEST MUSIC VIDEOS
#Official Music Videos and Performances by Kueiqu Knicklez
LIVE STREAM