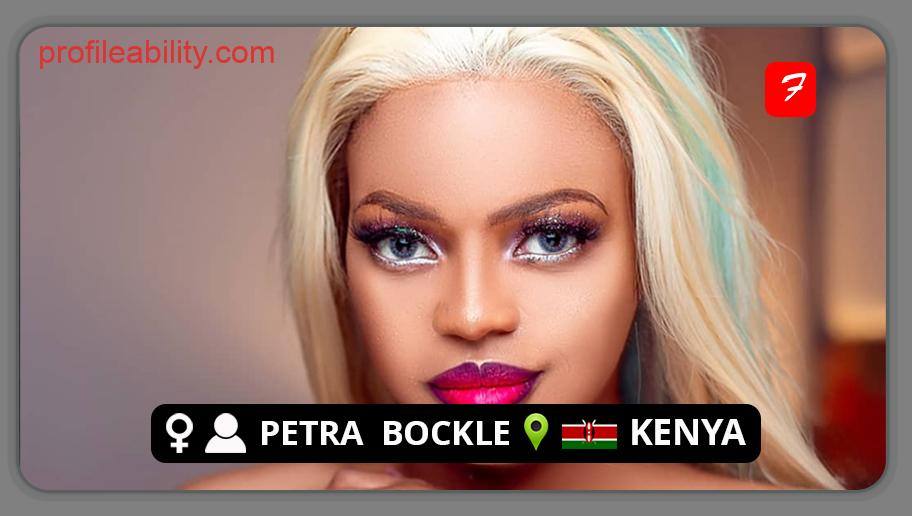 Petra Bockle is a Kenyan-born Seychellois rapper, singer, and songwriter who has a slew of Kenyan and worldwide successes to her record. She is without a doubt one of Africa's greatest female rappers, incorporating Hip Hop, Afrobeat, Trap, Pop, and R&B in her music. Petra Yolanda Sonia Bockle is her true name, and she was born in Mombasa, Kenya, on May 14, 1995. Her mother is from Kenya, while her father was born in Seychelles.
She delivers in Swahili and English, moving back and forth at times. Her lyrical inspirations include 2Pac, Eminem, MC Lyte, and Lil' Kim.
Petrah initially became known in the industry when she performed on the "Ligi Soo Remix," which included a number of well-known Kenyan musicians, including Madtraxx, Jay A, Mejja, and Kaka Sungura.
She returned to the music scene in 2018, collaborating on a track called "Rider" with Kenyan hip hop star Khaligraph Jones. In August of the same year, she published her self-titled extended play project "Petra Bockle Vol. 1", a three-track effort featuring Bwanangoma.
She has subsequently grown to become the #1 female rapper in East Africa and Africa. Her remarkable singing career has earned her widespread acclaim in the local and worldwide entertainment worlds.
"I Got That," with Victoria Kimani, "Turn Off The Lights," with Vybz Cartel, and "Pickle Pepper," with Savago Savo," to mention a few, are just a few of her significant hits over the years. During Mr Eazi's Kenya tour, Petra joined him on stage for the Hypefest performance.

She dropped her first album, "Dreaming In Color," in February 2021, a 32-minute play project that includes the tracks "Lit," "Undefeated," "Get It," and others.
Petra has received numerous accolades, including the Kenya Coast Music Awards' best female artist award in 2012 and the Pwani Celebrity Awards' best female hip hop artist award in 2015 as well as the 2018 Afrima Award Nominee.
FOLLOW PETRA BOCKLE
FACEBOOK: Petra Bockle  TWITTER: @petramuzik  INSTAGRAM: @petramuzic
FOR BOOKINGS
EMAIL: bookpetrakenya@gmail.com
LATEST TRACKS
LATEST MUSIC VIDEOS
Sorry, there was a YouTube error.
LIVE STREAM