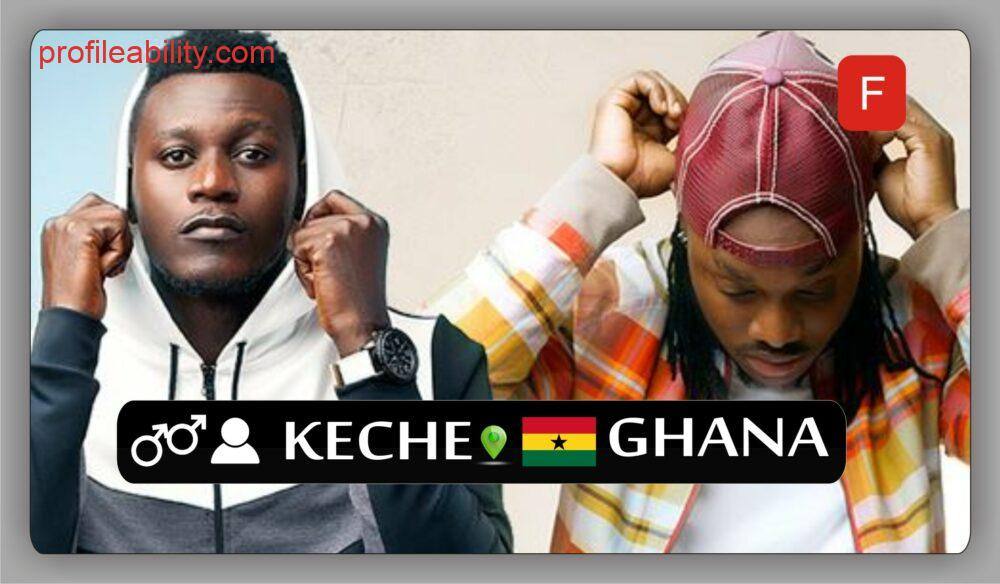 Keche is known to be one of the most consistent and versatile music groups in West Africa. Joshua is a rapper with the power of wordplay and Andrew is a songster with a silvery voice.
The group's name is inspired by the deftness in their music composition and performance. "Keche" literally means skills in Akan. They are also known as the "Skill Team".
 Joshua Ampah and Andrew Cudjoe make this talented, indomitable, and dynamic duo. Both were born and raised in Takoradi, in the Western region of Ghana, West Africa, their musical journey started very early in life as they both started singing at Sunday school and through basic education.
They released their first radio single in 2008 titled "Omegemi" which was a huge success. They followed up with "Ring my bell" featuring Sarkodie the following year and they have not stopped since. They have hit songs like "Pressure", "Sokode", Slow Motion, "Aluguntugui", Diabetes and more.
Keche truly got recognition on the African continent when they were invited by President Ellen Sir leaf Johnson to perform at Liberia's Independence Day celebration. They have also performed at the Togo Youth Festival, Festival D'Aneho (RFI), Kalabar festival, 2014 Africa Movie Academy Awards, the Afro Dance Festival in Amsterdam, and toured in the USA and UK.
The group has performed alongside some of the biggest names in music including Arel, Shontell, RL of Next, Trey Songz, T-Pain, and Donae'O, and thrilled fans across the world in various events in USA, Europe, and Africa.
The duo's goal is to fully unleash their new brand with the vision to become Africa's biggest music group.

Awards & Nominations
4syte Music Video Awards 2012 Winner- Best Choreographed Video.
Liberia's Global Ambassadors
VGMA 2011 Nominee- Hip Life/Hip Hop Artist of the Year.
VGMA 2012 Nominee- Best Group, Hip Life Song of the Year, Popular Song of the Year.
4syte Music Video Awards Nominee- Best Group of the Year, Most Popular Video.
FOLLOW KECHE
FACEBOOK: KECHE TWITTER: @kechegh  INSTAGRAM:kechegh
FOR BOOKINGS
TEL :+233 243 587 997 | +233 504 587 997. EMAIL: gbritton10@gmail.com
LATEST TRACKS
LATEST MUSIC VIDEOS
#Official Music Videos and Performances by Keche
LIVE STREAM
Follow @kecheGh
Tweets by kecheGh
Save
Save
Save
Save
Save