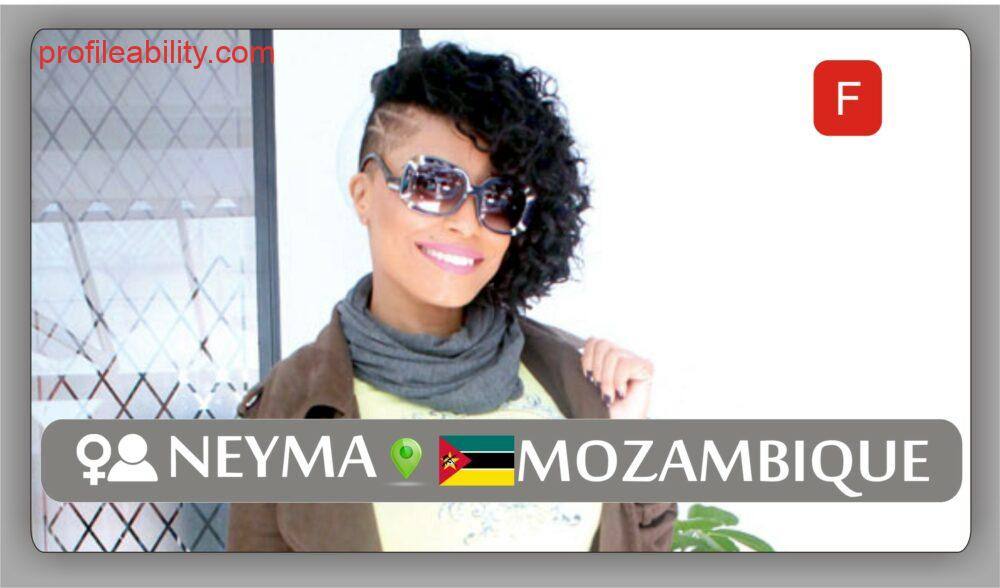 Neyma's passion for music began at a young age where she sang at various events in and around Maputo.
Her career fully began when she appeared on the TV show singing competition of Fantasia where she took in second place. However, her breakthrough came when she was given a recording contract and released her first album, Brigas. Brigas was released in 1999 and featured the popular singles, Brigas, Mae virtude Mais bela and the well-received single, Praia feliz, which gave her a big publicity for the album. The success of Brigas led her to release Baila in 2000 and Renascer in 2001.
But it was Arromba, released in 2005, that brought Neyma back to the spotlight to being recognized as an acclaimed singer and recognized internationally as a major singing sensation from Mozambique and the Lusophone world. Arromba is still her most popular album to date which sold more than 40,000 copies in Mozambique alone and had outstanding sales internationally. The album was well-received in Angola, Cape Verde, and Portugal. The album features the self-titled single, Arromba which is kizomba genre. Another single off the album which was well received was Lirandzo, which turned out to be the most popular song the year, and Arromba turned out to be the summer anthem of 2005.
In early 2010, she released her 6th album entitled Neyma 10 Anos attributing to 10 years in the Mozambican music industry. Her single 'Ilusao', a ballad duet with popular international artist Grace Evora, won the best song of the year at the 2010 Mozambique Music Awards. She was also awarded Best Female Artist.
FOLLOW NEYMA ON
FACEBOOK: Neyma TWITTER:@NeymaMusic INSTAGRAM: neymamusic
FOR BOOKINGS
EMAIL: manager@neymamusic.com | TEL: +258 824927630.

LATEST TRACKS
LATEST MUSIC VIDEOS
#Official Music Videos by Neyma
LIVE STREAM
Follow @NeymaMusic
Tweets by NeymaMusic
Save
Save