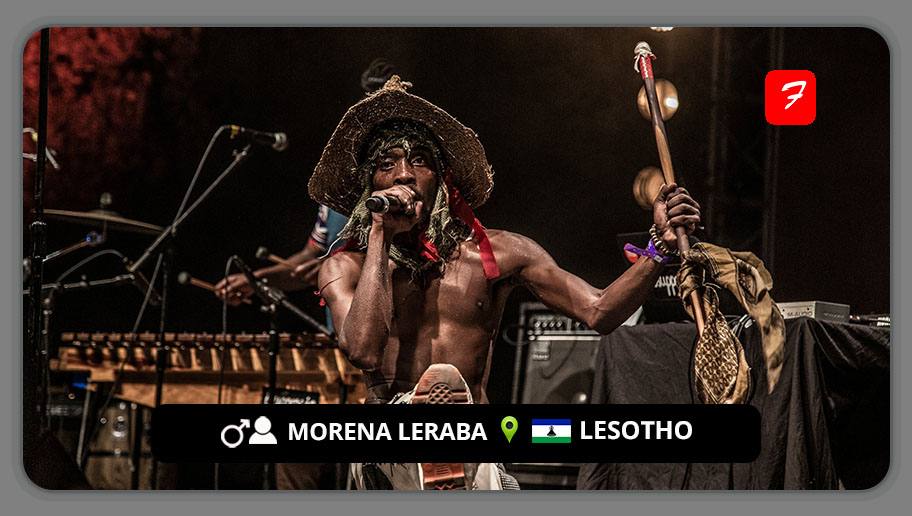 Teboho Mochaoa, a singer and rapper who was born in Lesotho and goes by the stage name Morena Leraba, has established himself as a leading bearer of a reimagined Lesotho sound through a string of live appearances, multiple high-wattage collaborations, and the recording of his debut EP.
Leraba's music is deeply rooted in Lesotho's traditional music, poetry, and its sub-genre, Famo. Yet, he mostly employs conventional Sesotho lyrics and mashes them up with hip-hop, afro house, and electro. In-depth ties to Lesotho are more than just nostalgic for Leraba; they are the inspiration for his artistic endeavours.
Lareba is now poised to take his sound to an even wider global audience, with a full-length solo record in the works that will provide a showcase for his singular sound.
FOLLOW MORENA LERABA
FACEBOOK: Morena Leraba         TWITTER: @morenaleraba         INSTAGRAM: @morenaleraba
FOR BOOKINGS
EMAIL: morenaleraba@gmail.com
LATEST TRACKS

LATEST MUSIC VIDEOS
Sorry, there was a YouTube error.
LIVE STREAM