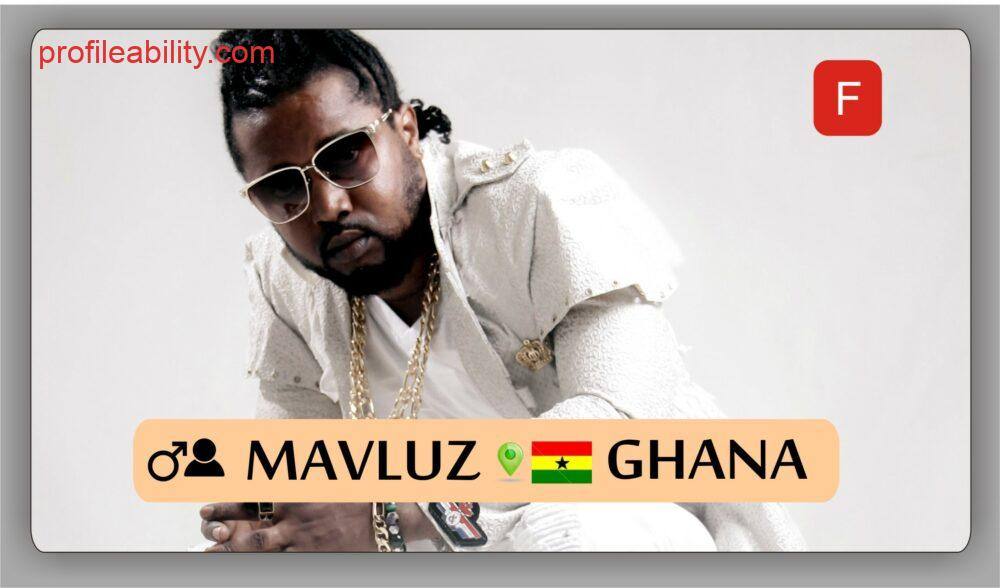 African music has seen immense transitions over the years and emerging Artists from this part of the world have also undergone certain globally accepted themes by being dynamic and creative with their artistry works; MAVLUZ originally known as Od4 is a Ghanaian born Reggae Dancehall Artiste who has mastered his craft and now he is taking the world by surprise with his deep-rooted Dancehall tunes with a fusion of African folklore that gives that musical balance of originality, social political and educative, coupled with his beautiful poetic lyrics. An insight into HENRY AGYEI GYAMERAH, artistic name MAVLUZ aka Od4 whose work has been notified and accepted worldwide is a journey that can only be described as being Artistic on itself!
Henry Agyei Gyamerah is the only Child of late Mrs. Rose Agyei Asare and Mr. Samuel Gyamerah. Born in 1st of December 1978. Typical of an African orphan with lots of complicated family and societal issues little Henry, unfortunately, became exposed to the danger of losing his mother at a tender age of Nine and left to the mercy of his Aunt and husband Mr. and Mrs. Annan who were against all odds built a solid foundation as well as Henry elder brother EDWIN AGYEI GYAMFI who by now took upon himself to enhance the well being of his younger brother. This bond between brothers became the beginning of a journey of musical explosion in the family; Edwin Agyei Gyamfi popularly known as Eddie-cool spotted that unique powerful voice and the passion that burns inside Henry and soon channel his energy to making him a phenomenon artiste.
The craving for artistic independence and the desire to make his voice top-notch and distinct delve OD4 into the unknown and unto the street; There he discovered himself even much better as an artiste and SLIP ENTERTAINMENT which was owned by the much acclaimed music guru in Ghana, Mr. Mark Okraku Mantey signed him up; This was the beginning of the greatness and the explosion that eventually transcended beyond the  borders of Ghana. His dynamic voice drew the attention of even more highlife music Legends such as DADDY LUMBA, NANA ACHEAMPONG, OHENEBA KISSI e. t. c. and his ability as an artist to appeal to different genres soon gave him the nickname Mr. "all in all"! EWURA ESI soon benefited from this massive talent when she featured him in her music track "Gye gye me so" which till date is still making great waves in the highlife top chart! His fans grew and his demand outside Ghana was surging; He had to go perform for his fans in most European countries; there he caught the attention of top music critics who encouraged him to make himself more appealing to a global audience.
OD4 now Mavluz is among the second generation stars in Ghana with timeless hit songs like GYE GYE ME SO, DARLING GOOD MORNING,TEN THOUSAND, SLIMMER GIRLS, DABI DABI, ODO NKOMO, e. t. c. with all these hit songs Od4 main ability is to collaborate with relatively unknown Artists and turn them into superstars… RAS NEGA… MR. C, OKURASINI are just a few of these stars. His great personality soon won him lots of fans. Till date MAVLUZ  is the only Artist whose voice can still be likened to the international superstar SHAGGY. Reggae and dancehall soon found their feet in Ghana's Music history book thanks to the likes of TERRY BON CHAKA, YOGGI DOGGY, and OD4 now MAVLUZ sank it to the hearts of the locals with his unique way of communicating his lyrics with local ragga rhymes.
A star was born locally but his desire was to take his brand of music to the world; Mavluz just like the old Od4 did; decided to go back to his personally school of music and went silent for several years; this broke the hearts of his fans who were missing his poetic lyrics but he had much more under sleeves for them; a rebirth of musical icon is born OD4 is finally transformed into this great international music star; MAVLUZ. International press have hailed this new sensational Artist and no wonder his maiden hit songs like "BRING IT ON""POWER CUT" and XTRA LARGE which placed second on worldwide London S. F. D. C. Radio power 10 Chart.
The sun is beginning to set but Mavluz has began to top every international Reggae/ dancehall chart and this have also woo in music labels all dying to have his signature.
FOLLOW MAVLUZ
FACEBOOK: MAVLUZ TWITTER: @MavluzK INSTAGRAM: mavluz

FOR BOOKINGS
CONTACT: +233244028599
LATEST TRACKS
LATEST MUSIC VIDEOS
#Official Music Videos by MAVLUZ
LIVE STREAM
Follow @MavluzK
Tweets by MavluzK
Save