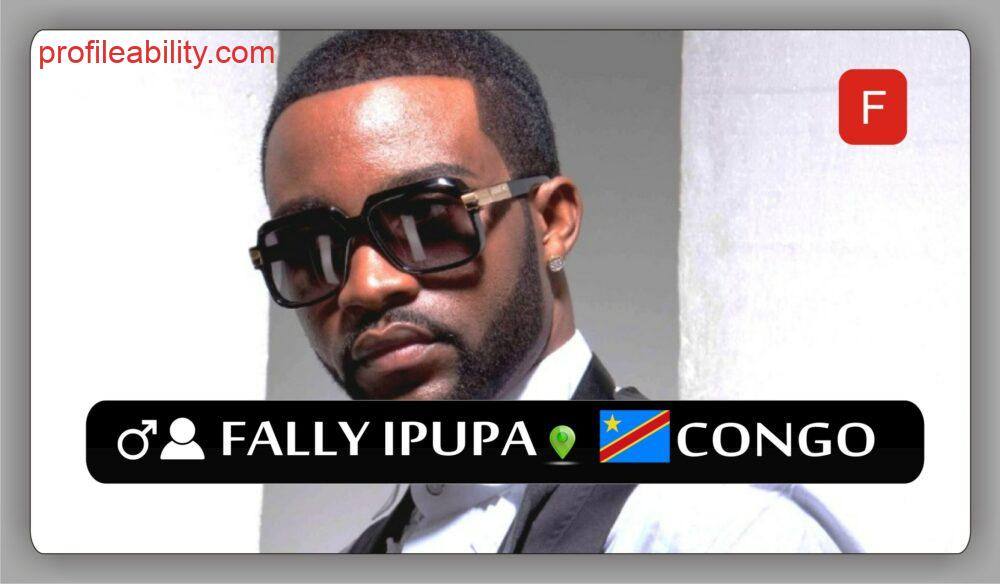 Fally Ipupa is a Congolese-born artist who rocked by music from an early age. Indeed, his family being a practicing Catholic is within a religious choir he cut his lines and was introduced to singing.
Teenager his honeyed voice opens the doors of all the groups in his neighborhood and in the Congolese capital. In the late 90s, he was noticed by Koffi Olomide (note: singing star in Congo) and integrates the orchestra Latin Quarter.
Fally immediately finds its place, becoming a pillar of the group. Fally then starts a solo career.
It is primarily a hard worker who constantly perfected as an author, singer, guitarist, and dancer musician … And it does not take long to pay; with 100,000 copies sold, his first album, "RIGHT WAY" went gold on its release, in 2006, when he also won the Best Artist Central African Kora Awards.
In 2011, he has crowned Best French Artist at the MTV Africa Music Awards and is nomminé the BET Music Awards in 2012. Will follow in 2013 a reward to Trace Music Awards, Fally Ipupa is the Best Artist of African Music.
His third album, "POWER Kosa Leka" has been available since 2013, we hear his renewed commitment to offer its listeners a rumba chamades lascivious both futuristic and mixed.
Fally is also distinguished by his love of fashion and each of his appearances is a very remarkable case.
In Africa, even without meaning to, he created trends, fashion, and music.
With over fifty million views on Youtube, signing with Universal Music France home record suggests a new twist to Fally Ipupa, who will now dare tint his music with a touch of pop and many other surprises.

AWARDS
* 2006 Straight Path gold record with over 00 100 copies
* In 2007 he won the award for best artist of the Central African Kora Awards
* In 2007 he won the best male African artist to Césaire
* April 7, 2007 The Olympia in Paris
* May 2009 , it is the 5th most searched personality on yahoo.fr
* October 10, 2009 participation in the MTV Awards Made in Kenya
* May 2009 invited to the 30th anniversary of the group Kassav at the Stade de France
* June 2009 Arsenal de Belles Melodies in stores
* January 2, 2010 " Sold Out show" Paris Zenith
* Guest January 2010 Grammy 's Awards, Los Angeles
* Best Artist Central Africa to Soundcity Music Video Awards (SMVA2010) Lagos, Nigeria
* Double Mama to Mtv Africa Music Awards 2010, Best Francophone Artist and Best Video Clip : " Step Up "
* 2011 Nominated for BET AWARDS
* 2011 4trophées to MOAMAs AWARDS, New York
* 2012 Nominated for Nostalgia Music Awards
* 2013 "Power Kosa Leka " 3rd album
June 2013: Inauguration of FALLY IPUPA FOUNDATION
July 2014: Best French artist to AFRIMMA's awards.
FOLLOW FALLY IPUPA
FACEBOOK: Fally Ipupa Official TWITTER: @FallyIpupa01 INSTAGRAM: fallyipupa01
FOR BOOKINGS:
EMAIL: mdjoboungue@gmail.com
LATEST TRACKS:
LATEST MUSIC VIDEOS:
#Official Music Clips by Fally Ipupa
LIVE STREAM