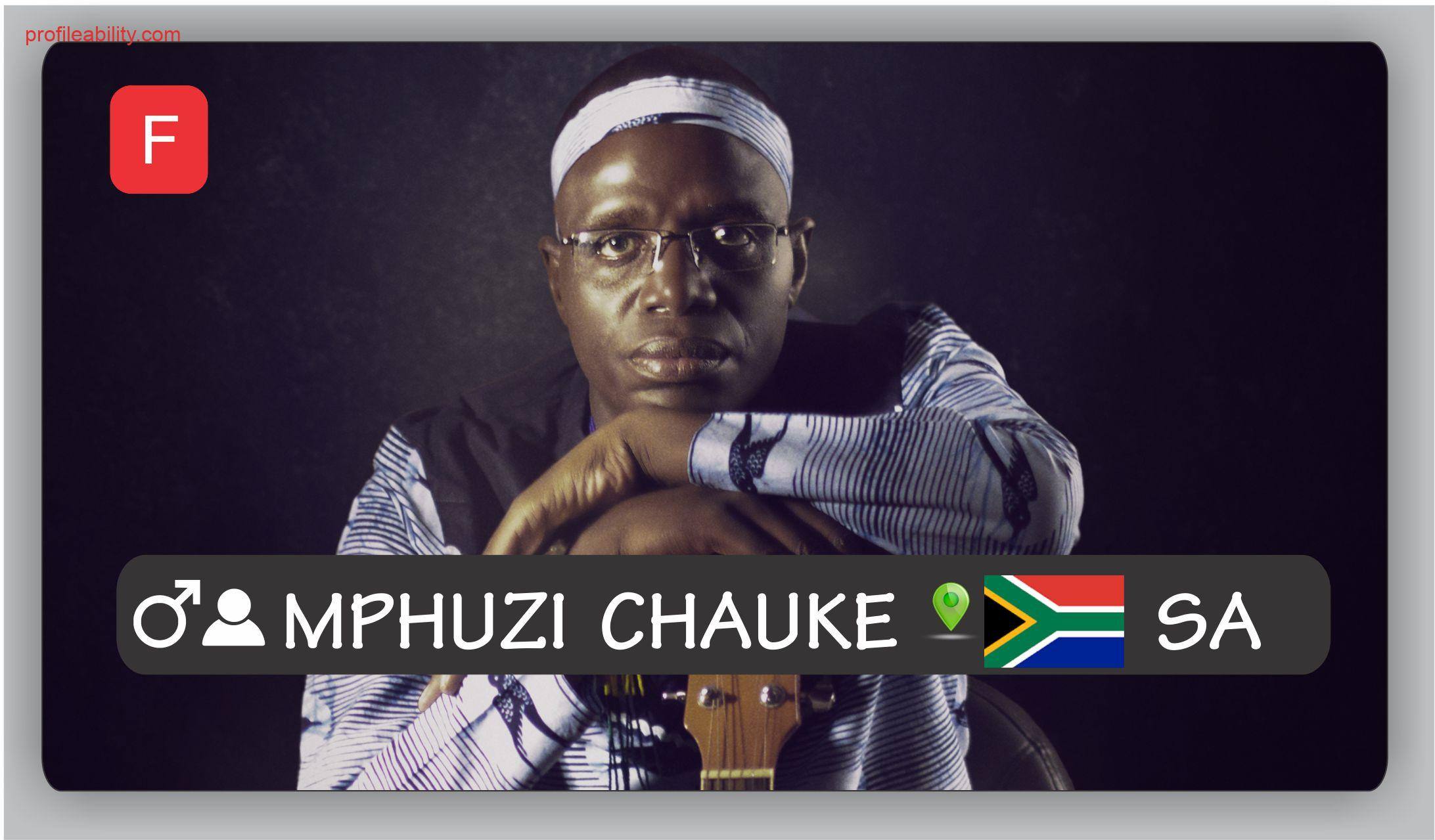 Mphuzi Chauke is a recording African Jazz artist from Maphophe Village, Limpopo Province, South Africa. He has been in the music industry for over 11 years performing with his band in the United Kingdom and recently in South Africa.
Mphuzi Chauke's love for music started at an early age. He grew up listening to legends of Tsonga music: Dr Thomas Chauke, General M. D. Shirinda, and Samson Mthombeni. He made his first guitar from a 5-litre tin of Castrol Oil and fishing strings and taught himself how to play guitar. "I remember making noise every day to my mother and my siblings playing my guitar", he says. Things took a turn when he went to the University of Cape Town to study Civil Engineering. "My next-door neighbor had an acoustic guitar and he used to play it outside his flat", Mphuzi adds. He asked him to teach him how he played but he was not interested, as a result, he had to rely on looking at how he was playing and that's when he picked up few chords here and there.
In the late 90s Mphuzi Chauke started writing his own African Jazz music hoping that one day he will get a chance to record it and many people will hear it. In 2002 he moved to live and work in London, United Kingdom. One of his luggage was his acoustic guitar. In 2005 he was invited by the UK's Green Party to perform at their Annual Fundraising Event. This time he had no band to play with. He asked Dominic Angadi to join him and they performed as a duo at this event. That was the beginning of the realization of the lifelong ambition to pursue music. In 2006 he increased his band line-up and was joined by Sam McGowan on lead guitar, Keith Miller on the second guitar, the late Steve Bullen on bass and Thierry Deneux on drums and percussions.
Together they performed at pubs and bars around London including the Nottingham Live Music Festival in 2007. In the same year Mphuzi and his band Pamoja (Swahili for togetherness) supported Oliver Mtukudzi and the Black Spirit at a festival at Chepstow, in Wales. They also performed at Kingston Carnival in London. Sutchara Baton joined the band as the backing vocalist together with Keith Miller who doubled up as a backing vocalist. Steve Bullen was later replaced by Dave Auguste on bass, Barry Wright also played lead guitar and Kenny Chitsvatsva (former Bundu Boys drummer) played drums from time to time in the absence of Thierry Deneux.
Mphuzi Chauke finally returned to South Africa in 2013 and started working on his debut album: Vuyani which was released on the 01st of May 2016 it is currently receiving airplay on all SABC radio stations and Community radio stations in South Africa. Promotional activities that have been planned to promote the album include
FOLLOW MPHUZI CHAUKE ON
FACEBOOK: Mphuzi Chauke TWITTER: @Mphuzi_Chauke  INSTAGRAM: Mphuzi_Chauke  
FOR BOOKINGS
EMAIL:  bookings@mphuzichauke.co.za 

LATEST TRACKS
LIVE STREAM