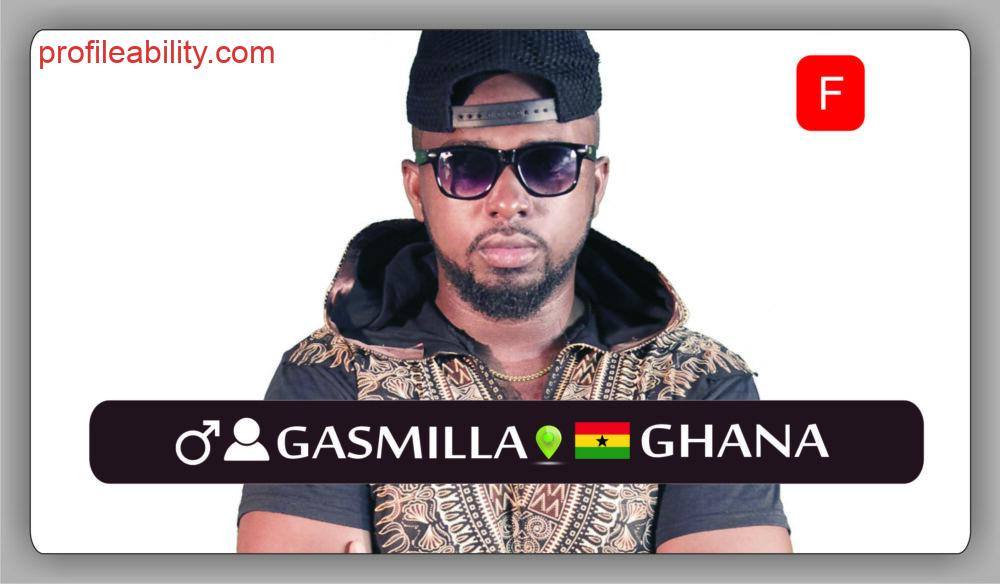 Odartei Milla Lamptey popularly known as Gasmilla or International Fisherman is a Ghanaian Hiplife artist. He is noted for his hit songs "Aboodatoi" and "Telemo".
Gasmilla started his music career featuring artists while in Junior High school. While in senior high school he became the first artist at Cold Eye studios. Gasmilla's first major single was "Aboodatoi".
When Lamptey was at the age of 7, he became seriously involved in singing which was influenced by his Father. He has been performing since the age of 12 by producing his music slowly but always progressing.
At the age of 13, he decided he wanted to get serious in the music industry. His mother had gotten a boom-box with a microphone that he used in recording his rap and ragga tunes, with the help of his younger sister singing choruses, it was through that moment that he discovered his hidden talent In high school,
Gasmilla is into Afro Pop, hip-life, Rap & Dancehall music. He is a versatile artiste who has unparalleled musical wit and a knack for excelling. He had his first recording experience featuring on songs for mainstream artists at Hush Hush studios when he was in Junior High.
He continued to impress and was the first artiste discovered by the management of cold eye studios while he was in still Wesley Grammar senior high school.

Gasmilla was also one of the best rappers the Institute of Professional Studies(IPS). He has worked with top producers such as Decoder, Odo nsuo, Aquabua and more.
He also worked on the fifth project while he was at the Institute of Professional Studies ( IPS) but it was not until he dropped his first major single "Aboodatoi" and consequently released its video which happened to be his debut that he got the recognition due him.
The song has gone on to become a street anthem. Gasmilla is currently managed by Content Ink with whom he seeks to cement his place in the Ghanaian music scene.
From Azonto king to being the International Fisherman, Gasmilla keeps being consistent with his level of hit songs. During the official Christmas party which was the Decemba 2 Rememba Concert, the 'Telemo' hitmaker entertained the crowd with his wonderful performance.
FOLLOW GASMILLA ON:
FACEBOOK: Gasmilla TWITTER: @Gasmillawins
FOR BOOKINGS:
TEL: +233277130011 EMAIL: Fishermanrecords@yahoo.com
LATEST TRACKS:
LATEST MUSIC VIDEOS:
#Official Music videos by Gasmilla
LIVE STREAM