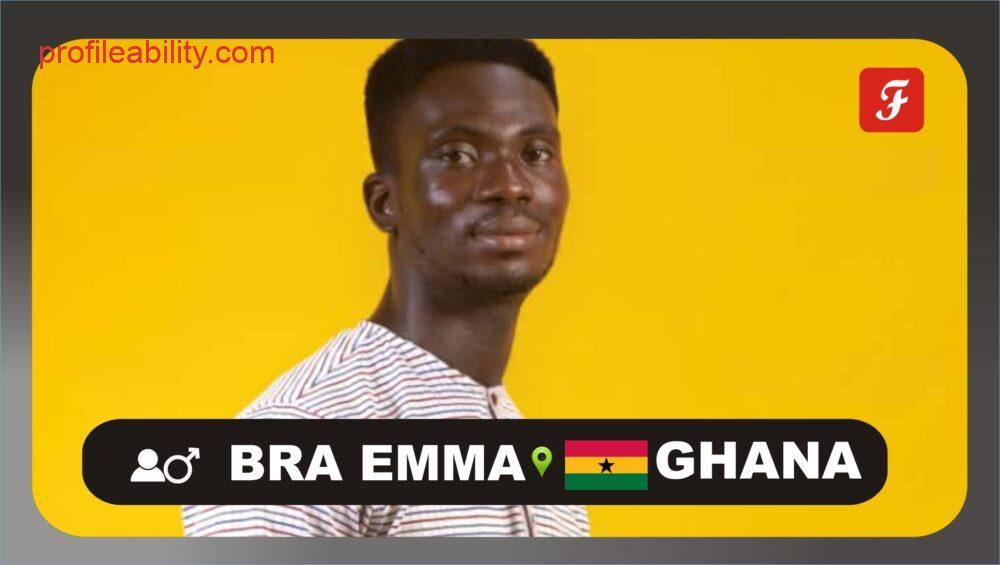 Emmanuel Nakotey, popularly known as "Bra Emma" (Born May 24, 1996) is a Ghanaian Gospel musician and a Factory worker. He is best known for his choice of outfit to church services which has given him a local title; "Dada Cash", He is a fervent Christian and leads church services often.
As a native of Lekpowonor in the Eastern Region, Nakotey was raised by his mother, who has to trade in several local cheap commodities to carter for Bra Emma till he completed Akosombo Complex JHS.
Emmanuel which means "God is with us" has manifested in Bra Emma's life, as a bearer of that name, He has dedicated all his life serving God with Mana-Green Ministry International Church. Emmanuel Nakotey's love for music began at a very tender age as he was often caught in the shower singing songs of praises to God and taking church activities very seriously. According to his Mother, Emmanuel loved to dance also even though he was shy most of the time. He made music a professional career in 2018, where he started recording a couple of Demos with local studios until he released his popular single entitled; My Comforter", which is making waves on almost all music platforms.
His style of Music is according to him a modern version of the Christian Gospel. As a hard worker and a good vocalist, Bra Emma's ultimate aim is to touch so many souls with his lovely gospel vibes and also become one of the greatest Gospel Legends in history.
FOLLOW BRA EMMA
TWITTER: @BraEmma245 INSTAGRAM: braemma245
FOR BOOKINGS
EMAIL:  braemma245@gmail.com
LATEST TRACKS

LIVE STREAM