Winnie Kwesi Agbofoatsi (born January 24th, 1991), known professionally as DJ Quest Gh, is a Ghanaian disc jockey, Journalist, SongWriter, Educationist, and musician.
DJ Quest who hails from Volta Region in Ghana was born and raised in Aflao a busy town close to the Togo border, a niche where he got exposed to Anglophone and Francophone music.
He got a passion for music from childhood as a drummer at St. Branham Tabernacle and started entertaining friends at home and at school with his creative dance moves. Quest was very passionate about rap music and break dance during his early basic school days. He began his basic education at Roman Catholic Basic School at Aflao. Just at Basic one, the father Mr John Agbofoatsi transferred him to a private school close to his house to put him under well-supervised tuition and conduct.
DJ Quest was enrolled in Trinity International School owned by one Mr. Kromah Varmuyan Mohammed from Liberia. His performance in school was felt to the extent of showcasing him as the first pupil to draw a scene for the exam board which was later used as an examinable test item for a particular class in the early 2000s. He was schooled with some key figures in the music scene like Togolese multiple awards-winning rapper Mic Flammez, CEO of Mass Boss production, former manager of 4×4 trios Don Jeff, DJ signature, and many more.
He has developed a deep love for the hip-hop genre after listening to Bow Wow, Nastra Damus, Busta Rhymez, Cassidy, Obrafuor, Tinny, and the like. As an amateur growing up with a drive Quest was a given a stage name during their basic school days as Cassidy by a friend who was more inclined to rap music than him. He was seen performing with the borrowed brand Cassidy at most of their school's closing ceremonies.
His drawing skill got better as he reaches the Junior High School level of his education. After topping his year group at BECE with a start upgrade for his badge, Quest got admission into Kpando Senior High School in the Volta Region under Mr. Bissi's administration to pursue a Visual Arts program since it was his best field of play.

He reserved his talent undercover during his first year at Senior High School due to the pressure mounted on the freshers after being seen performing at entertainment. In 2007, after Quest made some good grades and got comfortable grounds scooping 2nd position after one Anku Samuel from Ho, he decided to unveil the mask behind his face by performing on more talent shows during his second year with a stage name Back Bone.
After a year of consistent stage appearances, he has become the lady's favorite on campus as they simply call him "B. Bone". He became more popular as never lose the spot of scoring 1st or 2nd at terminal exams. Quest became the talk of the school with his creativity in dancing and drawing. He won three (3) awards from the first year as Best Graphic Design Student, the Second year as Best General Knowledge in Arts student and the third year he won Best Picture Making (Painting) student at the SHS's speech and prize-giving day ceremonies.
Due to the huge talent and value his carries, his housemaster, Mr Aboagye of Jones House (house 2) nominate him through voting by the house as their House Entertainment Prefect for the year 2008-2009. He proved his mantle by leading his house to win big out of the Six (6) houses "Most Talented House" in the year 2009 before he graduated in 2009.
Excelling with outstanding results after his WASSCE in 2009, he got admission to Kwame Nkrumah University of Science and Technology but turned it down for education at ST. Francis' College of Education in Hohoe. His early first-year days got served with dance at almost all his appearances on the school's entertainment show on Saturdays. He performed at the Colleges of Education in Volta Region's Beauty Pageant celebrated to locate the most glamorous and intelligent female student. He was then using the stage name Churches. His classroom performance catapulted him to be nominated by the class and her tutor as Arts prefect for the year 2012-2013.
In 2012, Quest formed a rap music group with a schoolmate by the stage name Chapter and named their group ICICLES since then began performing at their college and extended it to the sister College ST. Teresa's College of Education to perform their single demo rap song titled "Street Queen".
In 2013, he squeezed his out segment weekend time to enrich his knowledge in Broadcast Journalism from GIET College at Teshie Nugua near the Nugua Police Station. He completed with his mates like Tetteh Donkor known as "DJ OOJah" djing now on UK's finest radio Jam Radio. As a professional disc jockey with a wide taste for good music, Quest was able to keep his listeners glued to their radio devices every Saturday on his show at Abacc FM and within a short time span spread his name in the region. He was popularly known on the radio for his Saturday morning show titled "Ghana Rap Music" show. He used his outlet to first interview Volta's finest rap artist Agbeshie and former Dr Cryme signed artist Breda Osagyefo who is now with 2Mg Music.
In 2015, Ghanaian multiple awards-winning producer Mix Master Garzy signed DJ Quest as his official Publicist, hype man, and disc jockey to his music label 2MG Music, all this happened after he got introduced to Mix Master Garzy by Breda Osagyefo who once interviewed on his radio show. To expand his horizon as a DJ and a brand he has released multiple of dj mixtapes on the street and online for free streaming and download.
The same year, Quest hosted his first Riddim called Tom and Jerry Riddim produced by budding producer Hazzle Beats.
In 2016, Mix Master Garzy gave DJ Quest an elevation in his music career by producing a monster instrumental dubbed "New Year Riddim 2016" which was recorded by countless artists from Ghana and its Diaspora.
In 2017, Master Garzy saw the effect of the first rididm and thus gave Quest another shot by producing the 2017 version of New Year Riddim which was also a spectacular move as some top-notch artistes recorded their version to the extent of Nuru shooting visuals to his version was first premiered on Boom TV in Cameroon starring DJ Quest and Mix Master Garzy. The likes of Masaany, Dr Cryme, Baroe, Karamanti, Renner, CJ Biggerman, Amerado, 54, Anuma et al all rode on the riddim. This has actually put a face to the brand DJ Quest Gh.
DJ Quest Gh is been signed to 2MG Music founded by Mix Master Garzy and the label is known for managing the likes of Eno Barony, Snow B, Flexclusive and Breda Osagyefo.
He has performed at several popular events and shows notable among them is;
2016
Airlly Events Easter Fiesta – starring Stonebwoy, Agbeshie, Hecta and more.2017
Volta Radio Tour for New Year Riddim
FOLLOW DJ QUEST
FACEBOOK: Dj_Quest_Gh TWITTER: @Dj_Quest_Gh INSTAGRAM: dj_quest_gh
FOR BOOKINGS
Email: mixmastergarzy@2mgmusic.com Tel: +233249952370
LATEST TRACKS
LATEST MUSIC VIDEOS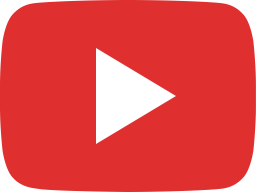 DJ Quest Made a Guest Appearance At LyricalFacee's Video Shoot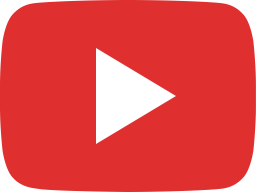 New Year Riddim 2017 by Mix Master Garzy

Sharing is Caring: [DISPLAY_ULTIMATE_PLUS]
LIVE STREAM