Ayanda Selwyn Tsela, better known by his stage name KENA, is an Eswatini-born rapper who is noted for his distinct style and innovation. He is one of the early pioneers of Kasi rap music in the kingdom of Eswatini. He was born in 1991, and his music reflects his upbringing.
Based in Matsapha, Eswatini, he is noted for his strong rap lyrics in both English and Eswatini. Inspired by his godfather of Swazi hip-hop, Mil-G, Kena started his journey in the industry in 2004 when he first heard PRO spit.
He began his professional music career in 2012 when he released his first single, "Tjovo," which was swiftly followed by a string of chart-topping singles. He hasn't looked back since, and he's made a name for himself as a performer and record producer.
In 2017, he released his first album, "Tsemba LemaGinsa," which received two nominations at the MTN SWAMA Awards 2018 for Best Hiphop Song and Male Artist of the Year. To promote the record, he went on a self-funded tour (Tsemba Lemaginsa Tour), which included a stop at Hipnotik 2018.
In 2019, KENA made the leap from recording to playing live, headlining his debut event with a live band, KENA GOES LIVE—a significant step toward establishing himself as a live act.
Kena was nominated for the MTN SWAMA AWARDS 2019 for best collaboration song for a duet with DJ Master P and Nomalungelo.
Without a doubt, he is one of the most talented musicians fighting to carry the flag of Eswatini music to new heights.

FOLLOW KENA
FACEBOOK: Kena      TWITTER: @OfficialKena      
FOR BOOKINGS
EMAIL: kenaworldonline@gmail.com
LATEST TRACKS
LATEST MUSIC VIDEOS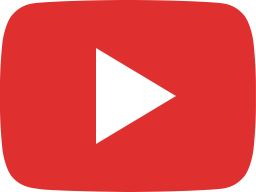 Kena - Myekeleni (Official Music Video) (@OfficialKena) Director Alpha
LIVE STREAM