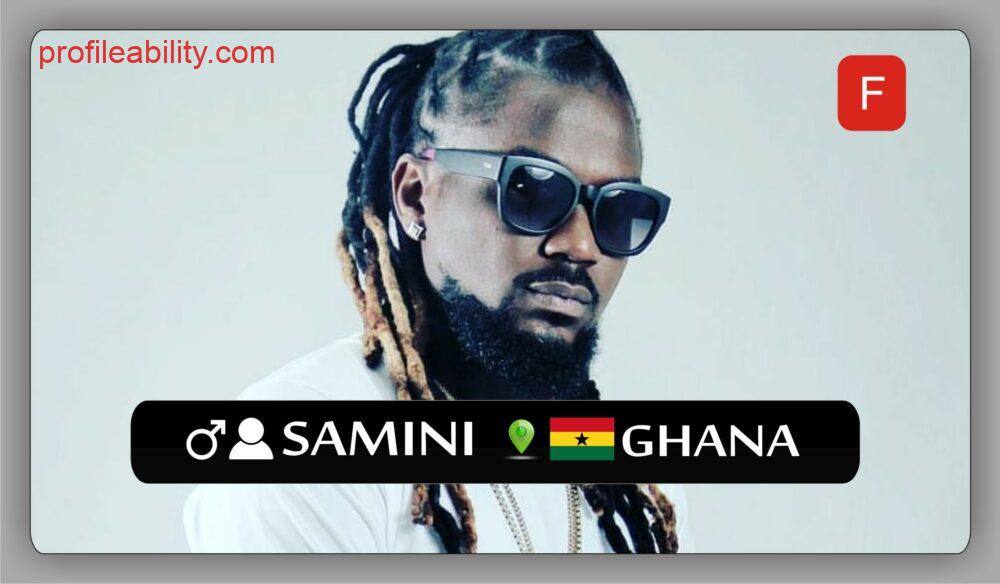 Emmanuel Samini, known in show business as SAMINI hails from the northern part of Ghana, specifically from a town called Wa. He was born in Accra on the 22nd of December.
Samini is by far Ghana's biggest musical star at the moment! His genre of music is a melodious mixture of highlife, dancehall, reggae, and hip-hop. He terms his brand of music as the "African dancehall"
His unsurpassed stage work is a true reflection of a musical icon that is destined to climb unto the top of world music.
His humble beginnings started when he was part of a melodious church choir he was an excited man at church at the tender age of 14, and his burst onto the professional scene was triggered by a musical collaboration with another musician in 1999 after which he became a toast of fun-loving Ghanaians with his impeccable lyrics and freestyle lyrics.
His maiden album-dankwasere released in 2004 topped the local music charts for weeks unending thereby winning two awards at the prestigious Ghana Music Awards. The hit track Linda remains one of the household tracks in Ghana today even years after its release.
Samini has climbed to greater heights in his carrier circles which have seen him share the same stage alongside, Sean Paul, Akon, Kevin Little, Shaggy, Wayne Wonder, Damien Marley, Bennie Man, Jay-Z, ,Chaka Demus And Pliers, Culture of blessed memory and Steel Pulse. He is the most featured artiste in Ghana and Samini has been featured over
63 tracks. He recently did collaborate with Steel pulse from the UK and Etana from Jamaica.

His industrious carrier has received international recognition which has earned him yours to many countries including the UK, Germany, Italy, Canada, Holland, and many more where thousands have trooped to the event site to be mesmerized by his performances.
His second album SAMINI is making waves on the local charts, he won about three awards at the Ghana music awards and in 2007 Batman received international recognition when he was nominated and eventually won the best African musical act at the expense of established musical icons on the continent at the MOBO awards in UK in 2006. He was recently nominated for MTV ema awards, channel o awards, and the radiophonie prize in France.
In 2008 he won an African Music Award.
His new album entitled Dagaati is out in March 2008
Available on Itunes, Amazon and all other major online retailers.
Without a doubt, Samini represents the future of African music and will continue to churn out the best of Music and hoist the African flag high.
FOLLOW BATMAN SAMINI ON:
FACEBOOK: SAMINI TWITTER: @samini_dagaati
FOR BOOKINGS:
CONTACT: +233244338877 EMAIL: samusic22@yahoo.com / punclef@gmail.com
LATEST TRACKS:
LATEST MUSIC VIDEOS:
#Official Music videos/ Audio Slides by Samini
LIVE STREAM