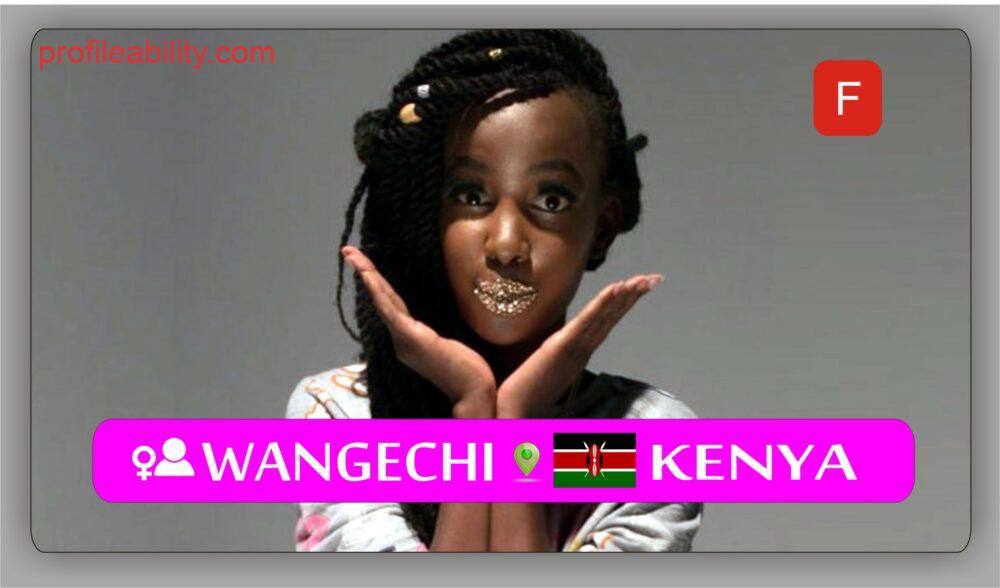 Wangechi born Wangechi Waweru is a female rapper based in Nairobi, Kenya. Born in 1994, her passion for music began at the tender age of 12. Listening to the likes of Necessary noise, Esir, Kalamashaka, Jay Z, Digable planets, 2pac, B.I.G, and many more, her love for hip hop grew and set her on the path to writing her own music.
Working under Hype masters entertainment she released the songs Homemade and Lega Mega Sega which received positive feedback. With Consume chakula ya soul the mixtape's reception both online and on mainstream radio, Wangechi is currently working on her first self-entitled album.
Wangechi is also a pianist and bass guitarist. Wangechi has also performed alongside continental acts like Just A Band, Mafikizolo, Micasa, The villagers and Muthoni the drama queen on a Kenyan platform "Blankets and wine" in January 2014, Sosunival in June and Performed in London Excel Global Summit ESVC 2014 hosted by Angelina Jolie.
Wangechi was part of the coke studio season 3 artist under which she got a chance to feature in Africa's first peace anthem alongside Dama Do Bling, Ali Kiba, Maurice Kirya, Ice Prince, and Zwai Bala.
Also in Coke Studio Africa, Wangechi managed to feature in a song with American superstar Neyo
2015 has been a great year for Wangechi having had a rather tragic end last year in an accident that left her best friend dead and her in ICU for 4 months prompting her to begin learning how to walk again since she was paralyzed on her left side of her body.2015 began with her performing with Mos Def of the same stage in Nairobi rhapsody, Morgan Heritage and a long list of international artists just to name a few. Wangechi is currently working on Blaze by Safaricom as a mentor to young upcoming musicians across Kenya.

Active influences include Necessary noise, Esir, Kalamashaka, Hardstone, Bamboo, Lupe fiasco, childish Gambino, 2pac, Da brat, salt n pepper, Lauren hill, Jay z, Nas, Kanye West, Missy Elliot, The internet, Janell Monae, Rapsody, Little Brother, Estelle, Oddisee, Q-tip, Just A Band.
FOLLOW WANGECHI
FACEBOOK: Wangechi TWITTER @Wangechikenya INSTAGRAM: wangechikenya
FOR BOOKINGS
EMAIL: erick@arcadia.co.ke
LATEST TRACKS
LATEST MUSIC VIDEOS
#Official Music Videos and Performances by Wangechi
LIVE STREAM