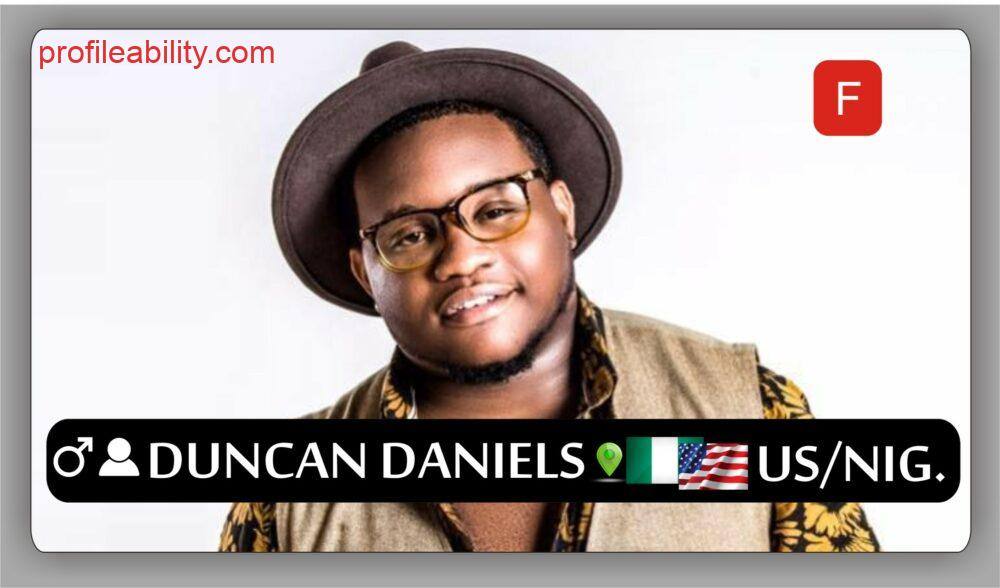 Duncan Daniels is a singer, Music Producer, and Songwriter, born in Boston, Massachusetts, and raised in England and Nigeria. Over the years Duncan Daniels has perfected the art of bringing to life a diverse mix of Pop, Rock, and R&B.
His music combines the right ingredients of beats, vocals, lyrics, and rhythm that can only be unique to his name and his brand, DunkishRock.
Duncan's musical talents became evident at a young age, and those around him quickly took notice when he started writing music and playing the piano at the age of 11. He accredits his passion for music to growing up listening to artists such as U2, Bon Jovi, boyz II men, and of course the late great Michael Jackson. At the age of 15, the talented teen already started producing music and working with various Record labels and production companies worldwide.
As an avid Traveler, he has performed at major events all around the world, including Europe, Africa, and North America. And in 2006 Duncan released his debut album I Don Taya, compiled of 12 tracks that hold classic tunes such as Will Tomorrow Ever Come, Take me Home, to name a few. On February 14th 2010 Duncan dropped his sophomore album titled Sho Stoppah, which includes hits like the song Like This in which he teams up with MTV Africa's 2009 award-winning rapper, M.I. You can also find Duncan on the worldwide Coast2Coast Mixtape Vol 87 presented by Lil Fats. The video for "Like This", won a place on FUSE TV on Demand and also got on The MTV BASE music video charts, getting massive spins all over Africa and parts of Europe. His album Sho Stoppah includes artists such as Mode 9, M.I, Naira, Felyne, and many more. As an unsigned independent artist, Duncan Daniels's hard work shows in the success and fan base he has gained since the release of his debut album. Some of these achievements were highlighted in the Independent Hustlers segment of The Coast2Coast Magazine when he was featured in the February 2010 Issue #5.
Duncan Daniels presently lives in New York City. His Music Video "Blindly in Love" with a very twisted plot and lead single to his third solo album titled ART OF ME, released on August 16th, 2014, won a placement on FuseTV's On Demand station and is currently accessible On Demand in 5 million homes. Duncan Daniels recently received a music review published on Round Magazine and was Nominated "Music Producer of the year" at the 2014 Nigerian Entertainment Awards. Duncan Daniels is currently in the studio constantly releasing new music digitally on a weekly basis, in a series he is pushing titled, "More than a decade of music" which offers free downloads of music performed, written or produced by Duncan Daniels, every Friday in 2015, to celebrate over 10 years of making music.
His single released in the 5th installment of "More than a decade of music" as well as the Black History Month Themes, a music video also filmed and directed by Duncan Daniels, is set to be a chart topper for the 2015 Valentine's season.

FOLLOW DUNCAN DANIELS
FACEBOOK: Duncan Daniels TWITTER: @Dunkishrock INSTAGRAM: dunkishrock
FOR BOOKINGS
EMAIL: dunkishrock@gmail.com | TEL: 9178562728
LATEST TRACKS
LATEST MUSIC VIDEOS
#Official Music Videos by Duncan Daniels
LIVE STREAM
Follow @Dunkishrock
Tweets by Dunkishrock
Save
Save
Save
Save