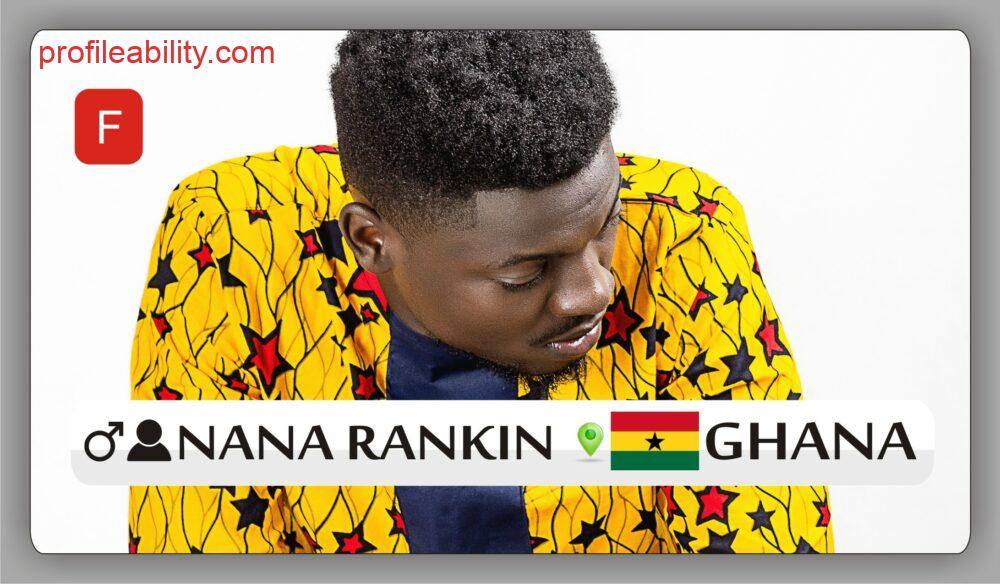 PROFILE
Enock Nana kwesi Adjei, whose stage name is Nana Rankin is a budding dancehall artist who hails from Kwahu, Obo in the Eastern part of Ghana to Mr. Sameul Adjei and Matilda Aryettey.
Nana Rankin had his Basic and Primary Education at Vivibon School and then continued at Suhum Secondary Technical school, at Suhum.
In his early days,he was exposed to dance hall and root reggae music and has lived all his life in Dansoman pursueing the course.
Nana Rankin realized his singing potential at the age of 15 and had since been doing well for himself with recording of tracks and stage performance.
In the year 2015,he was nominated for Ghana Undergrounds Music Awards[GUMS] best Dance hall Art category. He has more than 20 songs to his credit with the recent one CONFESSION which was produced by JR BEATS,he had performed on many platforms like Iwan gaskiya Album Lunch, DC Homecoming, Saminifest etc. His genre of music is Dance hall, Reggae and Afro beats.
Nana Rankin has a whole SIGNATURE TUNE to himself 'UP2DTYM'. which he explains as everything he does with the grace of God is on point and on time.Nana Rankin who is a graphic designer is best known for his inspirational songs loves to be in African wears which he says portrays the Ghanaian he is.
He is the voice behind most inspirational songs to hit the airwaves soon but despite his making his way into the mainstream music,he remains the best when it comes to singing to inspire. In life everyone have a purpose and for him music is what the masses would relate to due to the messages his sends across in his songs.
FOLLOW NANA RANKIN ON
FACEBOOK: Nana rankin GH TWITTER: @nanaRANKINGH
Sharing is Caring:
FOR BOOKINGS:
EMAIL: Rankinwan@gmail.com | TEL: 0265188431
LATEST TRACKS
Sharing is Caring:
LATEST MUSIC VIDEOS
#Official Music Performances by Nana Rankin

Sharing is Caring:
LIVE STREAM
Follow @nanaRANKINGH
Tweets by nanaRANKINGH
Save