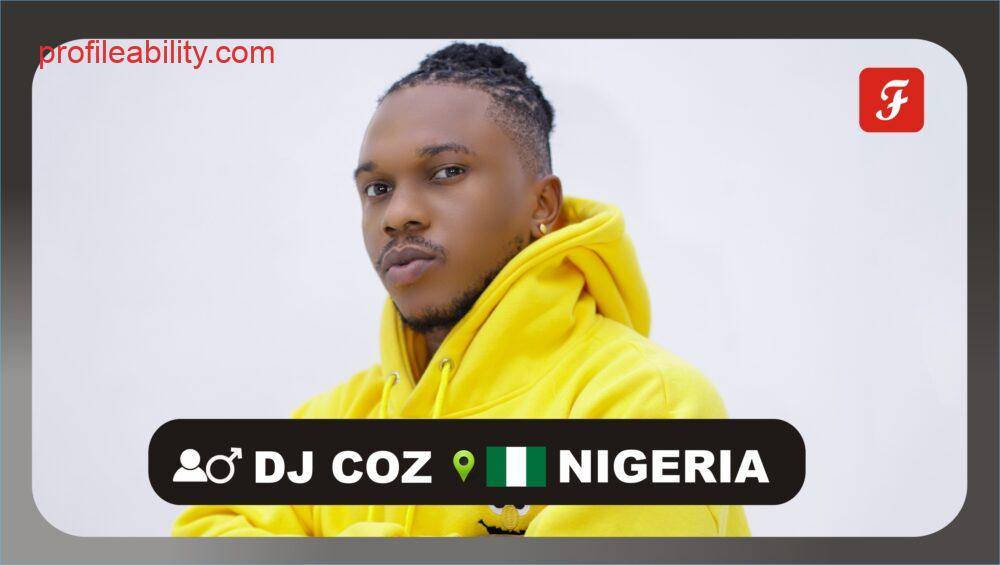 Artistically known as DJ COZ, Collins Osazee Clifford (born November 30, 1992) is a Nigerian Afrobeat, Dancehall, Reggae, and Hip Hop recording artiste from the Edo State of Nigeria.
DJ COZ had his basic education completion in 2004 with a BECE certification. He then continued to study Science in the second cycle, which he completed in 2009.
During his second-cycle education, DJ COZ won the hearts of his peers who watched him perform whiles listening to his freestyle. He gradually became one of the best Science students but later switched to improving his music carrier as an artiste while growing up.
In 2016, he finally started his musical carrier journey where he started recording a couple of his master singles.
LIFE AND MUSIC CAREER
DJ COZ, decided to venture into music fully, and undoubtedly, he is doing quite well. He's focused and bent on recording Afropop songs and always sound to be a multi-genre artiste.
DJ COZ sings versatile and dynamic music in the Nigerian native language; Yoruba mixed with English as his identity.

DJ COZ was a Disk Jockey for the past 8 years, basically from his childhood. Without a doubt, actually, he recorded his first-ever single which featured an Artiste in 2014 titled; Step on Stage (SOS)
DJ COZ's debut single titled, (Talk About Me) continues tremendously. He has since released songs including 'I Do' featuring Expensive Gold; 'Retire @ 30', 'Paddy Mi', and the most recent, 'Dangerous'.
Those songs to his credit, has gradually made an extension and expanding his fan base and selling his brand across Africa. His motivational lyrical content, delivery, and his energy keep growing day after days to energize a call for the African music industry. DJ COZ, gets inspired to compose his music from things around him or what his physically going through.
FOLLOW DJ COZ
FACEBOOK: DJ COZ TWITTER: @djcoz234 INSTAGRAM: djcoz234
FOR BOOKINGS
EMAIL: contact@djcoz234.com TEL:  +233545937560
LATEST TRACKS
LIVE STREAM