Ayodeji Ibrahim Balogun (born 16 July 1990), better known by his stage name Wizkid (sometimes stylised as WizKid), is a Nigerian recording artist, songwriter and performer. He started his musical career at age 11, releasing a collaborative album with Glorious Five entitled Lil Prinz (2001). In 2009, he signed a record deal with Banky W.'s imprint Empire Mates Entertainment.
He rose to prominence in 2010 with the release of the song "Holla at Your Boy" from his debut studio album, Superstar (2011). "Tease Me/Bad Guys", "Don't Dull", Gidi Girl, "Love My Baby", "Pakurumo" and "Oluwa Lo Ni" were also released as singles from the Superstar album. Wizkid's self-titled second studio album, Ayo (2014), was preceded by the singles "Jaiye Jaiye", "On Top Your Matter", "One Question", "Joy", "Bombay" and "Show You the Money". In addition to his solo work, Wizkid has collaborated with several artists and was featured on the hits "Girl" (with Bracket), "Fine Lady" (with Lynxxx), "Sexy Mama" (with Iyanya), "Slow Down" (with R2Bees), "The Matter" (with Maleek Berry), "Pull Over" (with KCee) and "Bad Girl" (with Jesse Jagz). He was ranked 5th on Forbes and Channel O's 2013 list of the Top 10 Richest/Bankable African Artists. In February 2014, Wizkid became the first-ever Nigerian musician to have over 1 million followers on Twitter.
In 2010, Wizkid began recording his debut studio album Superstar (2011). On 2 January 2010, he released "Holla at Your Boy" (sometimes stylized as Holla @ Ur Boi) as the album's lead single. The song earned Wizkid a Next Rated award at The Headies 2011 and was nominated for Best Pop Single at The Headies 2011. The music video for "Holla at Your Boy" was nominated for Most Gifted Newcomer Video at the 2011 Channel O Music Video Awards. The music video was also nominated for Best Afro Pop Video at the 2011 Nigeria Music Video Awards (NMVA). On 2 April 2010, Wizkid released "Tease Me/Bad Guys" as the album's second single; it was initially released as a freestyle. "Don't Dull", the album's third single, was released on 6 December 2010.
The album, recorded in English and Yoruba, was released on 12 June 2011 by Empire Mates Entertainment. It incorporates elements of R&B, dancehall, and reggae. Wizkid collaborated with a wide range of music producers, including E-Kelly, Jay Sleek, Shizzi, DJ Klem, Sunny Nweke, Q-Beats and Samklef. The album features guest appearances from Banky W., Skales, D'Prince and Wande Coal. It was initially scheduled for release on 14 February 2011 but was later pushed back. On 12 June 2011, Wizkid hosted an album launch party at the Expo Hall of the Eko Hotel and Suites. The album's launch party featured performances from Banky W, Skales, 2face Idibia, Samklef, Wande Coal, D'Prince, Olamide, eLDee, Jesse Jagz, Ice Prince, Lynxxx and Seyi Shay. Superstar garnered Best Album of the Year at the 2012 Nigeria Entertainment Awards and was nominated for Album of the Year at The Headies 2012.
Work on Wizkid's second studio album, Ayo, began in 2012 and continued through 2014. It features guest appearances from Femi Kuti, Banky W., Seyi Shay, Phyno, Tyga, Akon and Wale. The album's production was handled by Sarz, Shizzi, Uhuru, Del B, Dr Frabz, Maleek Berry, Legendury Beatz and Spellz. It was initially titled Chosen. According to MTV Base, the album suffered from a pushed back release date. It was earlier reported that the album would feature Don Jazzy, Efya and Olamide. On 6 September 2014, Wizkid revealed the album's cover art and tracklisting.
Prior to announcing plans for a second studio album, Wizkid had plans of releasing a mixtape in April 2013. In an interview with Ok! Nigeria TV at Disturbing Headquarters in London, he said that the mixtape would be released in April. He also said that the mixtape would feature Wale and Tinie Tempah. Wizkid later announced that he would be releasing his second studio album on 12 June 2013. In an interview with HipTV, Banky W revealed the album's title and commented on the delayed album. In addition, he gave an estimated time frame for the album's release.
On 2 May 2013, Wizkid and Starboy Entertainment released the album's lead single "Jaiye Jaiye" featuring Femi Kuti. Wizkid told Showtime Celebrity that he collaborated with Femi Kuti in order to prevent people from depicting him as an artist whose lyrics revolve around girls, cars and materialistic things. "On Top, Your Matter" was released as the album's second single on 26 October 2013; it was produced by Del B. The music video for the single, released on 13 February 2014, was shot and directed in South Africa by Susan. In July 2014, Wizkid visited The Beat 99.9 FM studio in Lagos and told Toolz that he collaborated with Barbadian singer Rihanna.
On 5 January 2015, Wizkid released the music video for "Ojuelegba", a song that highlights the struggles he endured in the early years of his recording career. The official remix to the song features vocals from Drake and Skepta; it premiered on OVO Sound Radio in July 2015. Wizkid first announced that he was working on a new album during his visit to London in October 2014. He revealed his collaborative single with Chris Brown titled "African Bad Girl", and said that it would be the lead single off the upcoming album. In April 2015, both Wizkid and Chris Brown performed the song together at the latter's concert in Durban, South Africa. In May 2015, Wizkid released "Expensive Shit", an Afrobeat song built on light guitars, saxophone lines and acoustic percussion; the song was reported as being a likely inclusion on the album. In July 2015, Wizkid announced via Twitter that Angélique Kidjo will be featured on the album. In September 2015, Wizkid revealed that he was dropping his EP and postponing the release of his third studio album.

He made the announcement via Instagram shortly after the conclusion of 2Face Idibia's "Fortified" tribute concert. Wizkid was quoted as saying, "I celebrated the legend 2face Idibia last night! Epic! It made me realize how much work I need to do." According to an interview published by The Fader magazine, Wizkid's upcoming EP would be titled Sounds From the Other Side. Although much information was not revealed, The Fader did report that Wizkid is squeezing in edits to the EP. On April 5, 2016, Wizkid became Nigeria's first artist to emerge on Billboard's Twitter Last 24 hours chart following his guest feature on Drake's "One Dance" single, which charted at number 21. On May 12, 2016, the song reached number 1 on the Billboard Hot 100 chart. On 5 June 2016, Wizkid released the promotional single "Like This".
The song made its premiere on Drake's OVO Sound Radio in June 2016. It was produced by Amsterdam-based Ghanaian producer DJ Henry X. Sheldon Pearce of Pitchfork Media described the song as a "frolicking, summery jam that revels in all the work he [Wizkid]'s put in."
After releasing their compilation album Empire Mates State of Mind, EME acts toured the United States. The tour kicked off on 4 July 2012 and ended on 2 September 2012. EME acts performed in several different cities, including Houston, Dallas, Toronto, Vancouver, New York City, Providence, Calgary, Atlanta, Washington DC, and Chicago.[ Wizkid toured London in 2012 and performed at the HMV Apollo on 4 June 2012. On 12 November 2012, he performed at the BBC Radio 1Xtra Live 02 Academy in Brixton alongside Trey Songz, Tulisa, Kendrick Lamar and Angel. On 17 October 2013, Wizkid performed at the 2013 edition of Felabration, a yearly concert dedicated to the late Fela Kuti.
On 2 November 2013, he performed at the Guinness Colorful World of More concert alongside D'banj, Tiwa Savage, P-Square, Davido, Ice Prince, Burna Boy, Olamide and Phyno, among others. The concert took place at the Eko Convention Centre of the Eko Hotels and Suites. On 23 November 2013, Wizkid performed at the Guinness Big Eruption Concert. Wizkid was invited as a special guest for some shows in Tinie Tempah's tour of the UK in 2014. Wizkid joined Chris Brown on his "One Hell of a Nite" world tour in May 2016.
In 2012, Wizkid signed a one-year endorsement deal with Pepsi reportedly worth 350,000 U.S dollars. He travelled to Beirut, Lebanon with Tiwa Savage for a Pepsi commercial shoot. On 28 May 2013, Premium Times reported that Wizkid signed a one-year deal with MTN Nigeria. Moreover, the news source reported that Wizzy's Pepsi contract was renewed for another two years. On 23 October 2013, BellaNaija reported that Wizkid signed an endorsement deal with Guinness for the "Guinness World of More" concert. The concert was held at the Eko Convention Centre of the Eko Hotel and Suites in Victoria Island, Lagos on 3 November 2013. On 18 June 2015, Pulse reported that Wizkid ditched MTN and signed a ₦128 million naira deal with GLO.
Wizkid won the award for Next Rated at The Headies 2011. In addition to winning the award, he was awarded a 2012 Hyundai Sonata courtesy of The Headies and its affiliates. The car's presentation ceremony took place at the Silverbird Galleria in Victoria Island, Lagos. Guy Murray Bruce, Bola Salako and Ayo Animashaun were present during the ceremony. Wizkid joined the list of past winners, including Aṣa, Overdose, Omawumi, Wande Coal and Skuki.
On 5 March 2013, Charles Mgbolu (a writer for Vanguard) reported that Wizkid established his label imprint Starboy Entertainment. During an interview with Silverbird Television, Wizkid told Yvonne Vixen Ekwere that he planned on signing new acts to the label. Wizkid told Showtime Celebrity that he established his own record label to give up-and-coming artists a platform to showcase their talent. On 17 April 2013, Wizkid signed Maleek Berry to Starboy Entertainment.
Wizkid and Maleek Berry's work credits include "Lagos to Soweto" and "The Matter", among others. On 29 April 2013, Premium Times reported that Wizkid signed producers Uzezi Oniko and Okiemute Oniko, popularly known as Legendury Beatz, to his imprint. He made the announcement via Twitter. On 9 May 2013, he unveiled photos of himself with the aforementioned acts signed. On 20 August 2013, Wizkid signed recording artist L.A.X to the label. He made the announcement moments after debuting the music video for "Caro", the label's first official single. On May 7, 2016, Wizkid announced the signings of Efya, R2Bees, and Mr Eazi to Starboy Entertainment. He made the announcement shortly after his performance at the 17th edition of the Ghana Music Awards.
After Wizkid tweeted a subliminal message and tweaked his Twitter account, reports about his departure from E.M.E went viral. Wizkid moved out of the E.M.E mansion in Lagos and acquired his own home in the Lekki Phase 1 area. Prior to Wizkid's subliminal tweets, Banky W pacified fans by assuring them that nothing was amiss. Furthermore, it was reported that troubles within E.M.E started as early as the 2012 E.M.E all-stars concert. It was also reported that money was at the centre of the controversy.
On 20 February 2013, Information Nigeria reported that Wizkid was getting 25 percent from every performance, while Banky W and Segun Demuren were getting 50 percent. Osagie, Wizkid's former manager, was getting the remaining 25 per cent. After firing Osagie and hiring Godwin Tom (whom he parted ways with in April 2014), Wizkid wanted a 50–50 share with Banky W. The source revealed that Banky W refused to accept Wizkid's proposal. Moreover, it was reported that Banky W wanted to find a manager for Wizkid who would accept 25 per cent. It was also reported that things started getting sour as a result of both parties' disagreement. Information Nigeria went on to report that Wizkid was doing three shows weekly and bringing in close to N24 million monthly. On 30 April 2013, Nigerian Entertainment Today reported that Wizkid and E.M.E reunited after contract negotiations.
The news source also reported that Wizkid performed alongside label mates Shaydee and DJ Xclusive in The Republic of Benin. In August 2014, Wizkid told Olisa Adibua that he will depart the label following the release of his second studio album, Ayo.
Discography
Lil Prinz (2001)
Superstar (2011)
Empire Mates State of Mind (2012) (with EME)
Ayo (2014)
Sounds From the Other Side (TBD)
FOLLOW WIZKID ON:
FACEBOOK: WIZKID TWITTER: @wizkidayo 
FOR BOOKINGS:
StarBoy Bookings Sunday Tel: +234 805 993 2155
LATEST MUSIC:
LATEST MUSIC VIDEOS: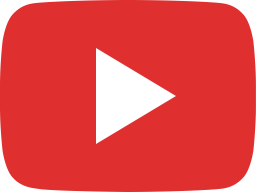 Wizkid - Money & Love (Official Music Video)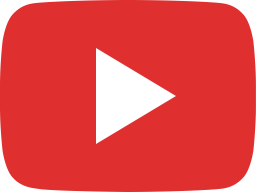 Wizkid - Flower Pads (Official Lyric Video)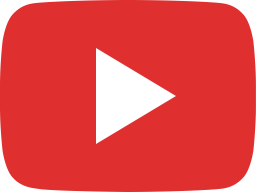 Wizkid - Bad To Me (Official Video)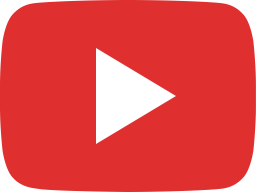 Wizkid - Bad To Me (Official Audio)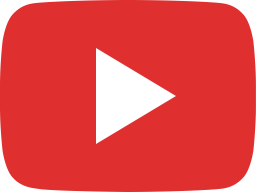 Wizkid - True Love (Official Video) ft. Tay Iwar, Projexx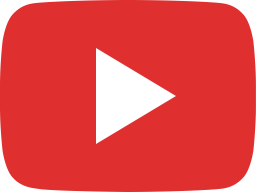 Wizkid - Mood (Official Video) ft. BNXN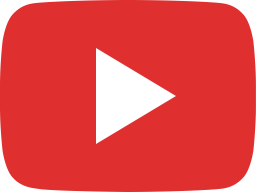 Wizkid - Made In Lagos (Deluxe) [Short Film]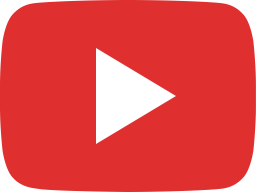 Wizkid - Essence (From The Tonight Show Starring Jimmy Fallon) ft. Tems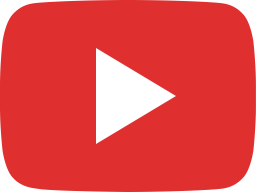 Wizkid - Anoti (Audio)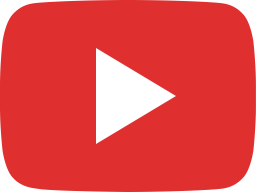 Wizkid - Mood (Audio) ft. BNXN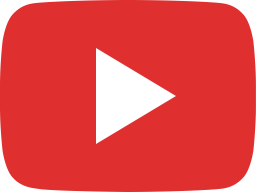 Wizkid - Steady (Audio)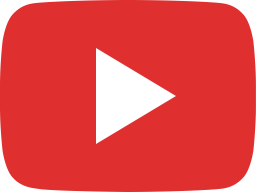 Wizkid - Essence (Audio) ft. Justin Bieber, Tems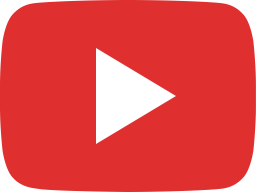 Wizkid - Essence (Official Video) ft. Tems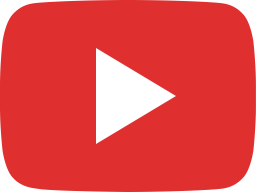 Wizkid - Ginger (Official Video) ft. Burna Boy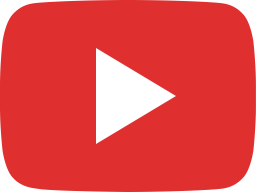 Wizkid - Ginger (Official Dance Video by Izzy Odigie) ft. Burna Boy
LIVE STREAM