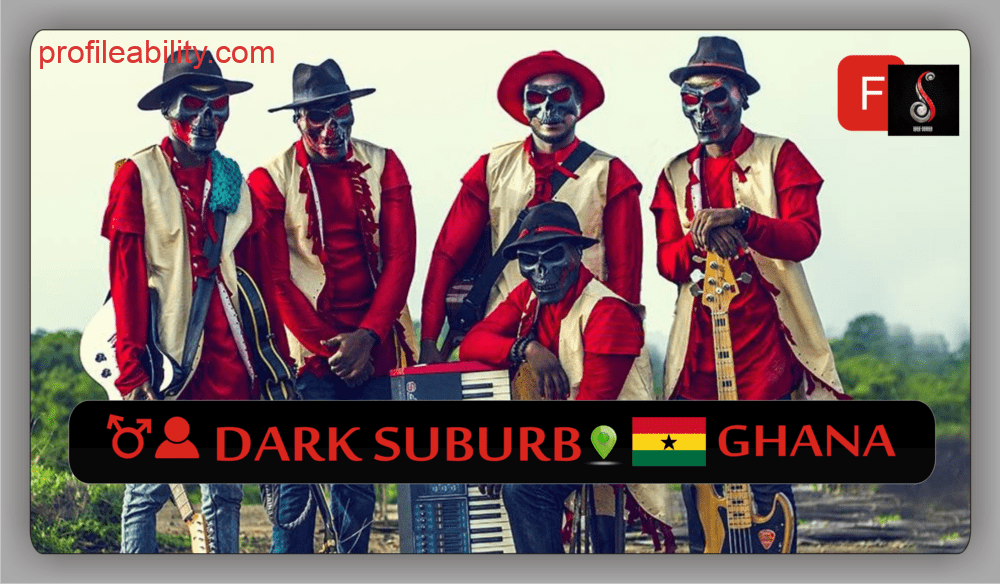 Dark Suburb is an alternative rock band from Ghana, a suburb of Africa that has adopted and refined a culture of masquerades in the continent as their image. Thus giving new impetus to a costume art form that is prevalent in many African societies.
The band wears skeleton masks to highlight the point of our shared humanity and to remind the world that we are one people regardless of sex, race, or social status.
They fuse all styles of music, especially African rhythms, with rock. The band constitutes 5 musicians and a poet who acts as their Chief Priest. Legend has it that the Chief Priest evoked them from the dead to come and entertain and educate the world through the most expressive style of music, rock.

The masks give the band a uniform identity and hide individual egos and differences just as they expect the people of the world to see themselves as an important unit in a big team working for a better world.
Dark Suburb represents the forgotten corners of society wherein lurks great talent and potential. The evocation from the dead is a rejection of stereotypes and a refusal to be incapacitated by one's circumstances. No matter who you are and where you are from, no matter what society says you are and where you must be, you can assert your place in this world and define who you want to be.

FOLLOW DARK SUBURB ON
FACEBOOK:Dark Suburb TWITTER: @darksuburb OFFICIAL WEBSITE: www.darksuburb.com
FOR BOOKINGS
 EMAIL:darksuburbmusic@gmail.com | TEL: 024 447 3386
 LATEST TRACKS
LATEST MUSIC VIDEOS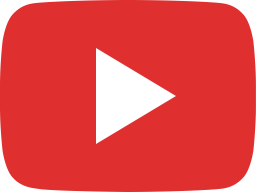 Zongo ft. Lyrical Joe and Friction [lyrics Video]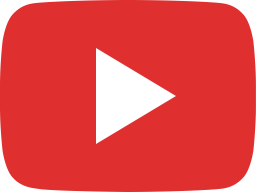 Dark suburb talks about the brand and 'kelewele'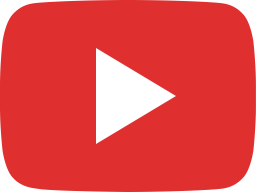 Dark Suburb - Try [#DarkJamSessions]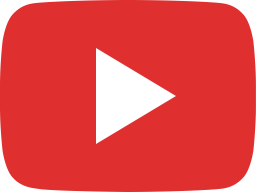 Dark Suburb - I Dey Feel You Die [IDFYD] Acoustic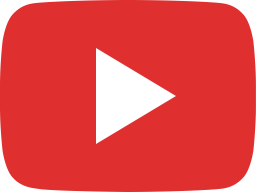 Dark Suburb I Dey Feel You Die Official Music Video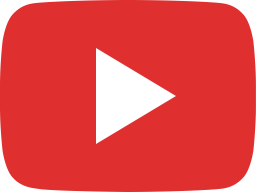 Dark Suburb - Get Out (Official Music Video)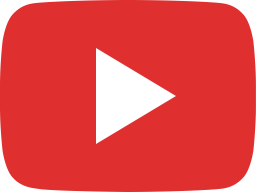 Dark Suburb Mama ft. Wiyaala (Official Video)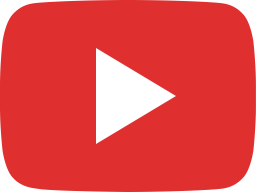 Dark Suburb - Shelter (Audio)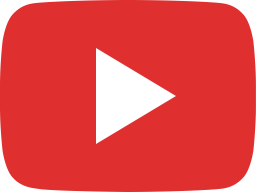 Dark Suburb - Anthem (Audio Slide)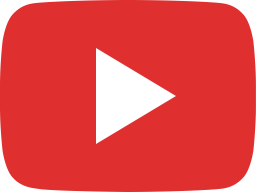 Dark Suburb - Egobe (Audio Slide)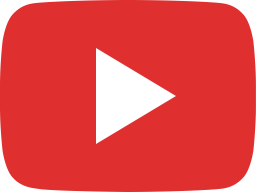 Dark Suburb - Hating (Audio Slide)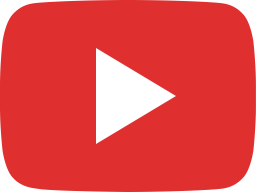 Dark Suburb - Romeo & Juliet (Audio Slide)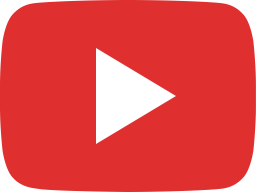 Dark Suburb - Hardest (Audio Slide)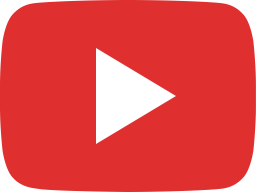 Dark Suburb - Color Blind (Audio Slide)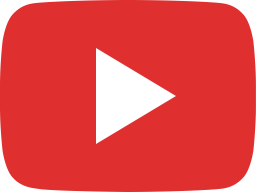 Dark Suburb - Butterfly (Audio Slide)
Sharing is Caring: [DISPLAY_ULTIMATE_PLUS]
LIVE STREAM