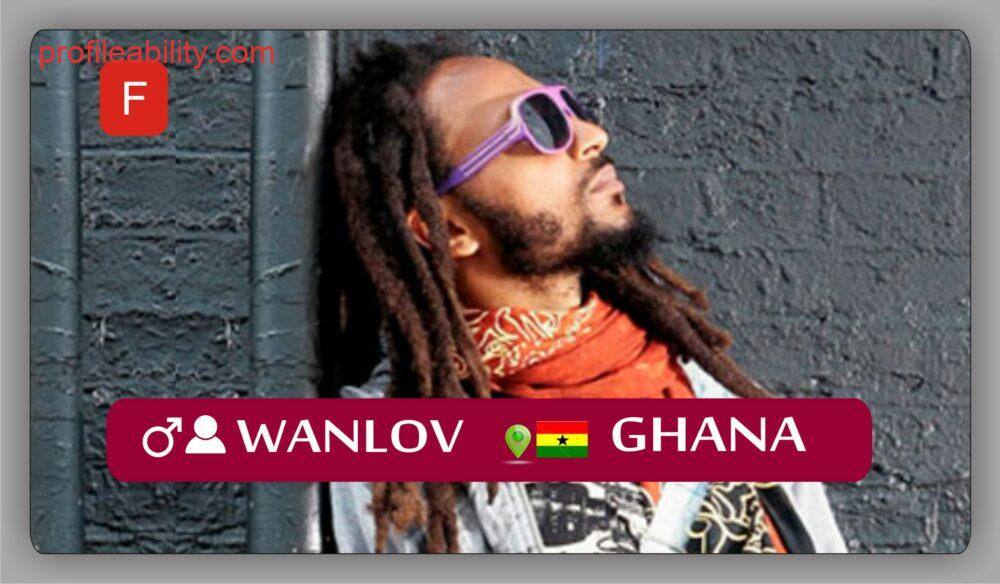 So far, Wanlov the Kubolor's albums have challenged the limits of Afro-pop culture. His 2007 debut "Green Card" triggered the wave of Pidgen singing and rapping now popular in Ghana. And while everyone else lost their heads in the euphoria of Africa's first World Cup in 2010, "Yellow Card – Stomach Direction's" satire was the lone voice against government corruption. Now with "Brown Card – African Gypsy" Wanlov introduces the world to Afro-Gypsy music.
"The result is nothing less than the most original album of 2011." – Craig Duncan, Český rozhlas
"Part-tradition, part-urban life, Wanlov's sound is like nothing else." – Eglantine Chabasseur, RFI Musique
Born Emmanuel Owusu-Bonsu in Romania to a Romanian mother and Ghanaian father, Wanlov moved to Ghana where he grew up. His pitch to translate his dual-cultural experiences into an album beat hundreds of applicants from around the world to a coveted VPC (Visa Pour Creation) residency at Cites Des Arts in Paris, sponsored by Pidgen Music, Institut Francais & the French Embassy.
Demonstrating genuine empathy in his music, Wanlov has not only won the hearts of tens of thousands of fans globally but also earned the role of ambassador for top philanthropic organizations such as Orphan Aid, Invisible Children & World Food Programme. His song "Human Being – Just Like You ft Aaron Bebe", winner of the WCS International Song Contest in 2006, is featured on Amnesty International's PEACE compilation and was used by UNICEF's anti-child trafficking campaign in Ghana. Wanlov and Little Angels Charity donate every year to the Korle-Bu Children's Ward in Accra.
MOBO Nominated for Best African Act, finalist for RFI Decouvertes, BBC & Al Jazeera recognition has given Wanlov some very well-deserved visibility with which he advocates for environmental awareness and living sustain-ably. The Trashy Bags' ambassador's song "For the River ft Long John" is the theme song for the Accra Environmental Film Festival that takes place every June in Accra, Ghana.

Band Members: – Instrument:
Filippo Bonini Baraldi – Violin
Jerome Piere Soulas – Accordion
Atambire Ayuungu – Kologo, Shekere
Abednego Sowah Ako – Gome, Kpanlogo, Djembe
Wanlov The Kubolor – Lead Vocals, Koshka, Frikyiwa
2008, Wanlov's breakthrough year, brought increased critical acclaim starting with four Ghana Music Awards nominations (Discovery, Record, Video & Hip Hop Song of The Year). He has collaborated and shared stages with Femi Kuti, King Ayisoba and Gyedu-Blay Ambolley.
"There probably hasn't been anyone this original in music since Boy George." – Miki Turner, Jet Mag
Festivals Played:
Festival Musiques Metisses – Angouleme, FR
Africa Festival – Wurzburg, GER
Equation Musique – Iasi, RO
Suona Francese – Rome, IT
Mosaique Festival – London, UK
Trans Amazoniennes – Saint Laurent Du Maroni, GUY
Asabaako Music Festival – Busua, GH
Alliance Francaise Francophone Month Festival – Accra, GH
"Wanlov is making a play to be a global interpreter — the Manu Chao of hip hop." – Halley Bondy, MTV
Wanlov is also one half of the most relevant Afro Pop duos in the world, the infamous FOKN Bois. Together with his partner M3NSA, they wrote and star in the world's 1st & 2nd 1st Pidgen Musical "Coz Ov Moni" and have supported acts like Snoop Dogg, Gentleman and the Gorillaz.
With the 5-man Afro-Gypsy band in tow, Wanlov caravans the planet carrying his "Brown Card" – a statement record in which he celebrates his identity and approaches a new musical frontier with renewed vim: "Chale, I am rapping and singing on traditional African drums blended with Transylvanian violins and it feels bloody good…Dracula and Idi Amin would both be proud."
SvD KULTUR Hiphop album of the year || Toulouse FMR 89.1 Best of 2011
"African Gypsy is what contemporary music should be; the marriage of influence, heritage, culture, soul and relevance." – Kojo Baffoe
FOLLOW WANLOV THE KUBOLOR
FACEBOOK: Wanlov The Kubolor TWITTER: @wanlov INSTAGRAM: Wanlov  OFFICIAL WEBSITE: www.wanlov.bandcamp.com
FOR BOOKINGS:
Percy Yiptong  EMAIL– koolkreol@intnet.mu
LATEST TRACKS:
LATEST MUSIC VIDEOS:
#Official Music videos by Wanlov The Kubolor
LIVE STREAM
Follow @wanlov
Tweets by wanlov
Save