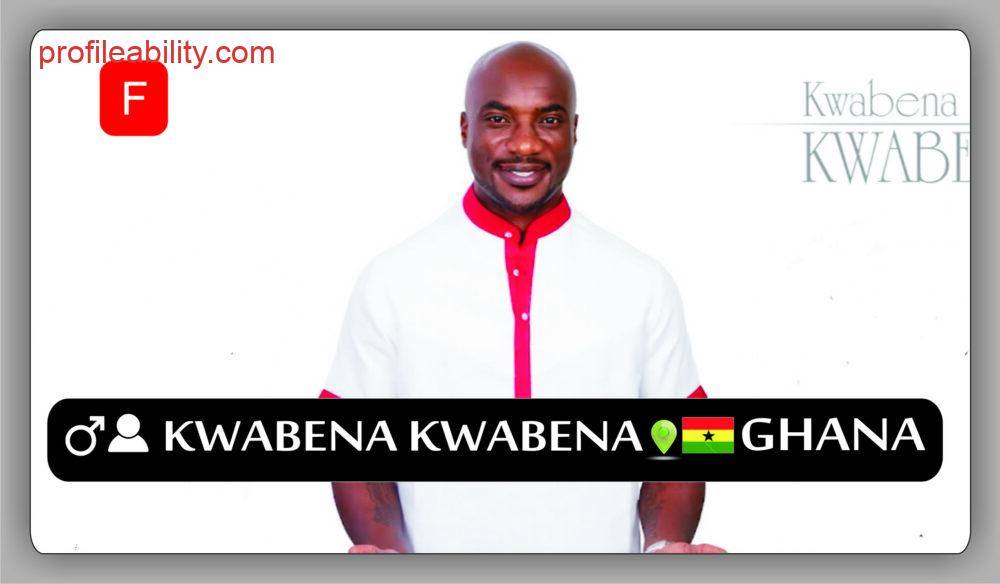 George Kwabena Adu also known as Kwabena Kwabena was born in Accra on 17th October 1978.
He attended Datus Complex in Bubuashie and continued when they relocated to Achimota at Green Hill School and Aggrey Junior Secondary School for his basic education and completed St. Peters secondary school in Nkwatia Kwahu in the eastern region some years back.
He was in Accra polytechnic for his tertiary education while he was still doing his music thing. Anyway, he is willing to go back.
Being a draftsman by profession and combining it with his music is his big privilege he said.
He seriously wishes to be an architect in some years to come. Playing guitar in church at the age of 14 and leading the church choir, Kwabena did not become a musician by chance. He started this career with the Hush Hush studios; throw featuring other people's songs.
He has been featured by tinny, A plus, he also did all the choruses on the Sound of Our Time like "you may kiss the bride", Nkasei, Kontihene, and a lot more aside countless backings. Preaching is something that always has a positive influence on those who listen to his songs. To him, profane is an enemy of the industry.

His first album titled Kwabena Kwabena took him seven years to come out with his encouraging and soul-touching music.
His popular "ASOR" featuring Kontihene still remains the favorite of more Ghanaians. Engineers that worked on this wonderful album were Appeatus, Hammer, Martin (kliks) Isaac Wallace. It was as well mixed and mastered by Hubert and Kofi Enti of Hush Hush studios. He strongly accepts that these producers played a very crucial role in his success and also leant a lot from them "I knew I was really going to succeed because I have been expecting this for seven years".
"Asor" which was also the promotional track on his debut was done by the might Appeatus. That track really was a real inspiration that happened to a close friend.
Though his friend's wife was not called Asor, he chose that name because it is a typical Africa name and easy to mention in terms of singing. He truly believed his album will really take him far and it did, winning him the best vocal performance and best song writer in the last Ghana Music Awards. He prays for the growing of the industry just because he knows that there are more talented people out there who if really taken care of will turn to be international stars.
"Am wishing that all Ghanaians will help in stopping album pirating and I thank all my funs for holding my name on high especially to Mr.John Eshun (C E O) of Hush Hush studios, Mr. Emmanuel Appiah boating and Mr. Felix Dakat". His second album is not too far from completion. Expect it sooner than you thought.
FOLLOW KWABENA KWABENA
FACEBOOK: Kwabena Kwabena TWITTER: @kwabenalive
FOR BOOKINGS:
EMAIL: adugeorge35@gmail.com   |  TEL:+233242325438
LATEST MUSIC:
LATEST MUSIC VIDEOS:
#Official Music videos/Presentations  by Kwabena Kwabena
LIVE STREAM