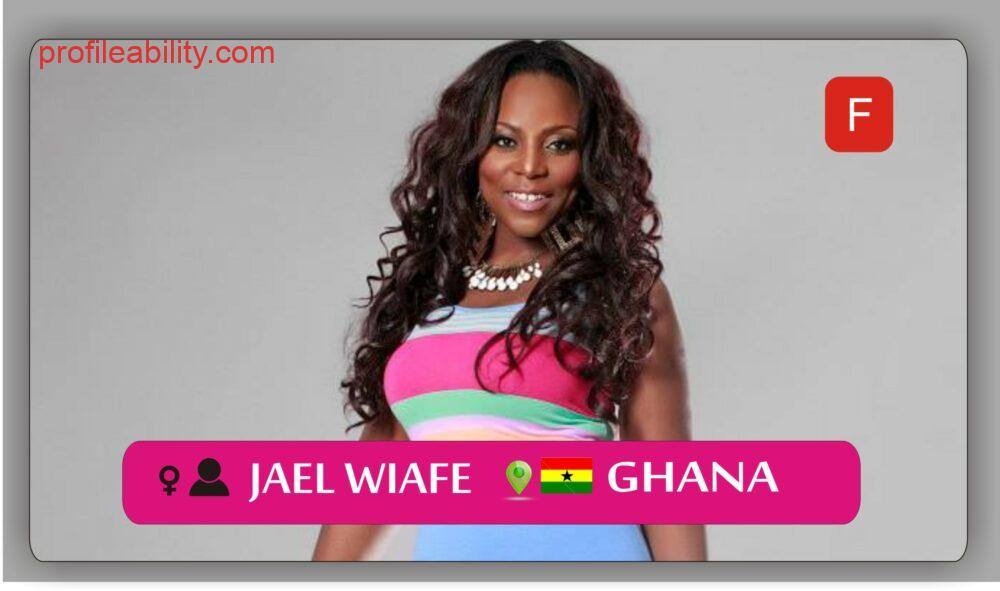 Jael Wiafe is a gifted and multi-talented international singer, songwriter, talk show host, entrepreneur, author, and a prolific and anointed minister of the gospel. Born in Ghana, West Africa,
Jael started singing and acting at the very young age of seven, performing in school plays, parties, weddings and other special events.
In 1998, Jael encountered the love and power of God, which tremendously transformed her life.
This divine encounter propelled her to form JAEL WIAFE MINISTRIES INTERNATIONAL in 2000. The evangelistic ministry's mission is to reach out to communities to share the love of God through music, charity work, dance, drama, and the word of GOD.
Jael has six albums to her credit. Her first album entitled, "GYE ME' meaning (Save Me) was released in 2001. Her sound and style of music were so dynamic and different from any other in her country that she quickly became a household name. Her style of music is a fusion of contemporary Christian, mixed with gospel, hip-hop, R & B, reggae, pop and afro beats. She was one of the first female artists to introduce to Ghana audiences the fusion sound of contemporary Christianity, blended with gospel rap. Jael's musical talent is so diverse and unique that she has been nicknamed, "the queen of trendy gospel music."
Her main passion in life is allowing God to use her gifts and talents to touch and transform the lives of the broken-hearted, abused, rejected and neglected in society.
to record a song with him called "Don't Give Up The Fight" which has received massive international success and has also been nominated as the best collaboration dancehall reggae song for The Bass Awards 2014.

Her new album #KEEP ON BELIEVING is her best album so far with twelve beautiful, inspiring, uplifting, and anointed songs. She is working on a campaign with '# KEEP ON BELIEVING ' a single that inspired the title of the album and an amazing video aimed at promoting belief in God, in One's self, and in the abilities bestowed upon mankind by God. Jael believes that these are some trying times and many feel hopeless. With the #KEEP ON BELIEVING song and video, she hopes to inspire people all over the world and to bring encouragement to the discouraged.
The project features a collaboration with award-winning reggae artist, Papa San. It was produced by Maurice Gregory, a member of the award-winning artist with the iconic group, Third World.
FOLLOW JAEL WIAFE
FACEBOOK: Jael Wiafe TWITTER: @jaelwiafe
FOR BOOKINGS:
LATEST TRACKS:
LATEST MUSIC VIDEOS:
#Official Music video 'FIGHT' BY JAEL WIAFE
LIVE STREAM