Add to Favorites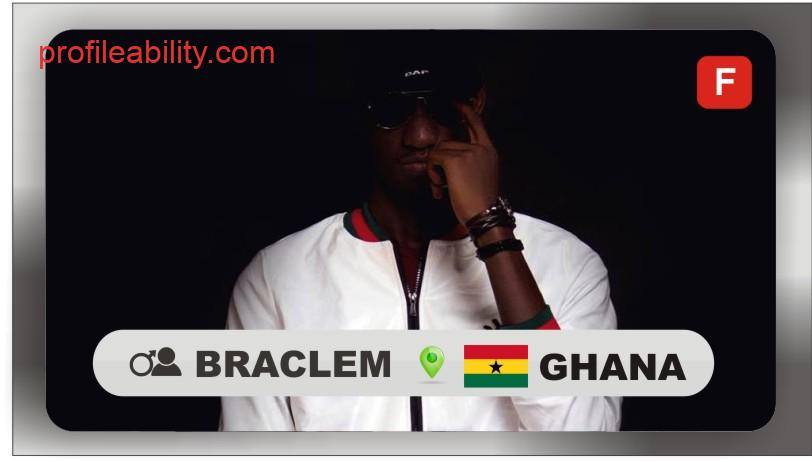 PROFILE
BraClem whose real name is Godfred Gyamfi is a Ghanaian Hip-hop Artiste. His main objective is to use the unique style of wordplay, punchlines and metaphors to construct rap that tells a story in an interesting way.
He has been living all his life in Kumasi, completed his secondary school education at the Armed Forces Senior High Technical in Kumasi and continued to pursue Communication Design and Multimedia at the Kwame Nkrumah University of Science and Technology.
Starting his music career in 1999 but taking things seriously in 2009, BraClem has released a couple of singles which has really announced his presence in the Hip-hop arena and Ghanaian music at large. Songs such as HAIL TO GOBE, YEPE LIGHT, HIPTOUR, RNS, DO YOU KNOW WHY, etc.
According to BraClem, his greatest challenge in this musical journey is to get help with an extensive promo on social media, radios and TV.
BraClem in the year 2012 took part in the Kfm Rap show that had brought Kumasi and Ghana some good rappers including Ratty Ghana, Strongman, Amerado Burner, PhaizeGh amongst others.
BraClem is currently being powered by DsMedia, CreepoutGh and other groups he finds himself attached to like the MGHMG (Man Gotta Hustle Music Group).
FOLLOW BRACLEM
FACEBOOK: BraClem TWITTER: @bra_clem   INSTAGRAM: bra_clem
[srizonfbgallery id=248]
Sharing is Caring: 
FOR BOOKINGS
Email: braclem222@gmail.com Telephone:  +233249616977
LATEST TRACKS

Sharing is Caring: 
LATEST MUSIC VIDEOS
Sharing is Caring: 
LIVE STREAM
Follow @bra_clem
Tweets by bra_clem
Any Comment?
comments