Add to Favorites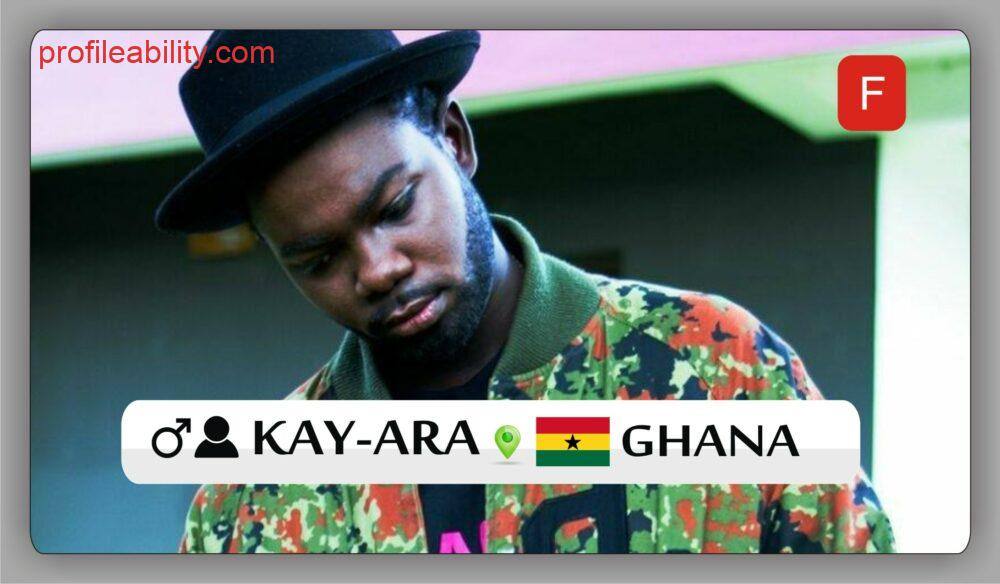 PROFILE
Kay-Ara is one of the most controversial artistes to ever grace the music scene in Ghana. He calls himself the nomad alternative artiste and has a wide range of subject matter which mostly borders on social issues. After the release of his debut tape (Still Underground) to critical acclaim in 2010 he garnered a lot of attention and endorsement from industry heads such as Wanlov, Mensa, Yaa Pono and Panji Anoff the CEO of Pidgen Music. This mixtape earned him some hard-core fans and a cult following for his intricate rhyme schemes and thought-provoking social commentary.
A few months after the release of his LP, he became the winner of a talent hunt dubbed "The Kings and Queens of the Underground" organized by Jon Germain in late 2010. The following year, he was invited on Yaa Pono's Nsemkua tour performing at Koforidua's Sports Stadium.
In late 2011, Kay-Ara released a single called "Me Ko Gye Me Dough" which featured BBNZ's Lil Shaker (who was signed to Skillion Records at the time) and Yaa Pono. The single to this day is Kay-Ara's most successful release; being played on BBC 1 Extra and gaining a place in National Public Radio's top 100 songs of 2011. However, in 2012 Kay-Ara announced his decision to leave the Music Industry for good. Little was heard of him since then, leaving in his wake rumours he had given up the mic to become a clergyman.
In 2015, Kay-Ara announced his return to the game and put out a couple of singles and 2 mixtapes namely; The Reality Show Season 2 and Tuesday 2 EP in the latter part of 2016.
On 18th January, 2016 Kay-Ara released a music video entitled "The Accra City Hustle" a freestyle he recorded over Omar Sterling's "Ibiza" beat. This video was well received garnering an endorsement from Hammer of the Last Two. Kay-Ara plans to release a lot of videos this year to solidify his comeback to the music business.
FOLLOW KAY-ARA ON
FACEBOOK: Kay-Ara TWITTER:@Kay__Ara INSTAGRAM: kayunderscoreara
[srizonfbgallery id=181]
Sharing is Caring:
FOR BOOKINGS:
EMAIL: rebel.muziq@yahoo.com
LATEST TRACKS
[soundcloud url="https://api.soundcloud.com/users/166878919″ params="auto_play=true&hide_related=false&show_comments=true&show_user=true&show_reposts=false&visual=true" width="100%" height="450″ iframe="true" /]
Sharing is Caring:
LATEST MUSIC VIDEOS
#Official Music Videos & Performances by Kay-Ara

Sharing is Caring:
LIVE STREAM
Follow @Kay__Ara
Tweets by Kay__Ara
Save
Save
Any Comment?
comments