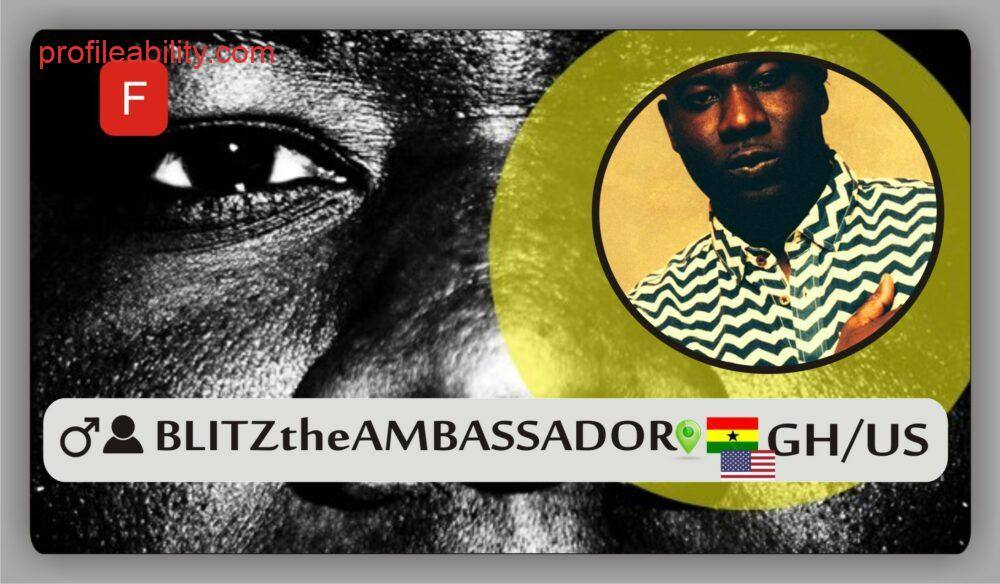 Born and raised in Accra, Ghana, Blitz the Ambassador grew up to the sounds of Afro-Beat, Highlife, Jazz, and Motown. But when his older brother introduced him to Public Enemy's classic album, It Takes A Nation of Millions to Hold Us Back, as a young boy, he was changed forever. "I had never heard young Black people express themselves in that way before," recalls Blitz.
After moving to the U.S. to attend college, Blitz continued to hone his musical skills, releasing several mixtapes as an undergrad at Kent State University. After graduation, Blitz moved to New York City to pursue his dream. In NYC, Blitz began to record, Stereotype, a live-instrument-heavy musical exploration, that tests the limits of Hip Hop. Drawing from his diverse musical background, he dove into the project with explicit intent of changing Hip Hop forever. In order to achieve the live sound he was looking for, he formed a band, The Embassy Ensemble, and brushed off his own djembe skills.
After three long years of recording, Blitz took the album to several major labels. Getting the major label run around one to many times, Blitz decided go it alone.
"One day I just said, 'Fuck it'," recounts Blitz. "I was tired of record labels telling me I had to be like somebody else. So I came home and wrote, Rememebering the Future," Blitz explains. This epic, instrument-laden, track illustrates Blitz' refusal to be a Stereotypical rapper. The chorus of the song is, 'I am who I am / and you can never change me / Reaching for the sun / remembering the future.'
Now, his label, Embassy MVMT is proving that Hip Hop fans are ready for the future. Hungry for a change, and sick-and-tired of the juvenile radio hits, Blitz the Ambassador is here to give the people what they want.
FOLLOW BLITZ THE AMBASSADOR
FACEBOOK: BLITZ the AMBASSADOR   TWITTER: @BlitzAmbassador

FOR BOOKINGS
Accra + Brooklyn TEDFellow 2016 —— Booking willhwhitney@gmail.com
LATEST TRACKS
LATEST MUSIC VIDEOS
#Official Music Videos by Blitz the Ambassador
Share this: [DISPLAY_ULTIMATE_PLUS]
LIVE STREAM