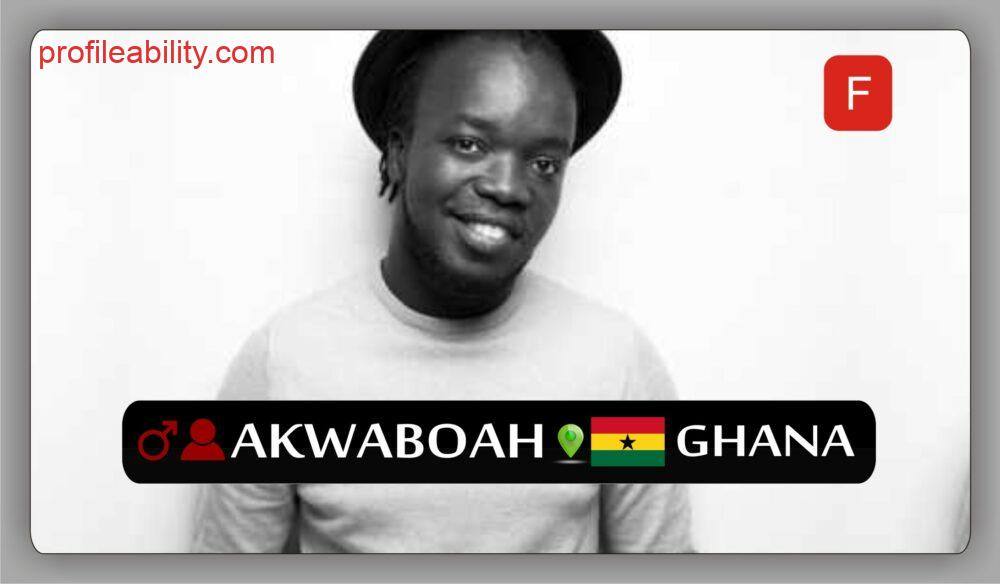 Akwaboah first announced his musical trademark to the world in 2009 when he wrote Daa Ke Daa for Becca and Ayeyi Ndwom for DSP Kofi Sarpong . Both songs won their respective artiste awards at the 2010 Ghana Music Awards with Akwaboah subsequently being adjudged the Song Writer For the year 2010 for Daa Ke Daa. Again in 2012, Akwaboah pulled another magic in writing Best in Me for Efya which kept her musical career going through the year of release and won her an award.
From a music-oriented genealogy, he is the grandson of hi-life mogul Kwabena Akwaboah and son of the legendary Kwadwo Akwaboah, a Songwriter, Keyboardist, and Music Icon formerly with the ever-famous Marriots International Band.
Akwaboah after years of perfecting his musical art launched his music career last year with the release of his first official single, I Do Love You which is currently enjoying loads of airplay across the country and on other international platforms. This song brings the late eighty's born Akwaboah out as a great Songwriter and Composer of our time and a magnificent singer whose talent knows no boundaries. One can easily wonder what took him so long in letting the world know about his talent.
With just a song out in the public domain, Akwaboah has carved a niche for himself with his fan base growing from strength to strength as the days go by. His fans keep yearning for more which prompted him to release a bonus track titled Mesan Agye Wo as an addition to his first single. He is set to release his next single which features Okyeame Kwame soon.
Some few weeks after the release of 'I Do Love You, Akwaboah has already been tagged as the 'ladies man' by his fellow GH artists and some personalities in the media. His personality, composure, attitude, voice, his choice of words, and his kind of music as well as other qualities make him win the heart of many young and affluent ladies in the country. Maybe, the doubting minds should get to listen to his two songs which are officially out in the public domain.
Born Gladstorm Kwabena Akwaboah, the gentleman is just synonymous to music. Not only does he sing and write music close to perfection, but his fingers are also blessed with the power of controlling the black-and-white musical instrument to the core. He is a master keyboardist and has played for several local and international artists including Hugh Masakela and John Legend.

Akwaboah is currently signed on a management deal with Sarkcess Music.
AWARDS
GHANA MUSIC AWARDS 2010 – SONGWRITER OF THE YEAR
GHANA MUSIC AWARDS 2012 – NOMINEE – SONGWRITER OF THE YEAR
GHANA MUSIC AWARDS 2013 – NOMINEE – RECORD OF THE YEAR & NEW ARTISTE OF THE YEAR
FOLLOW AKWABOAH ON:
FACEBOOK: Akwaboah Music TWITTER: @AkwaboahMusic
FOR BOOKINGS
For bookings and inquiry please contact Management on
EMAIL: bookings@africa1media.com | bookakwaboah@sarkcess.com
LATEST TRACKS
LATEST MUSIC VIDEOS
#Official Music Videos and audio slides  by Akwaboah
LIVE STREAM