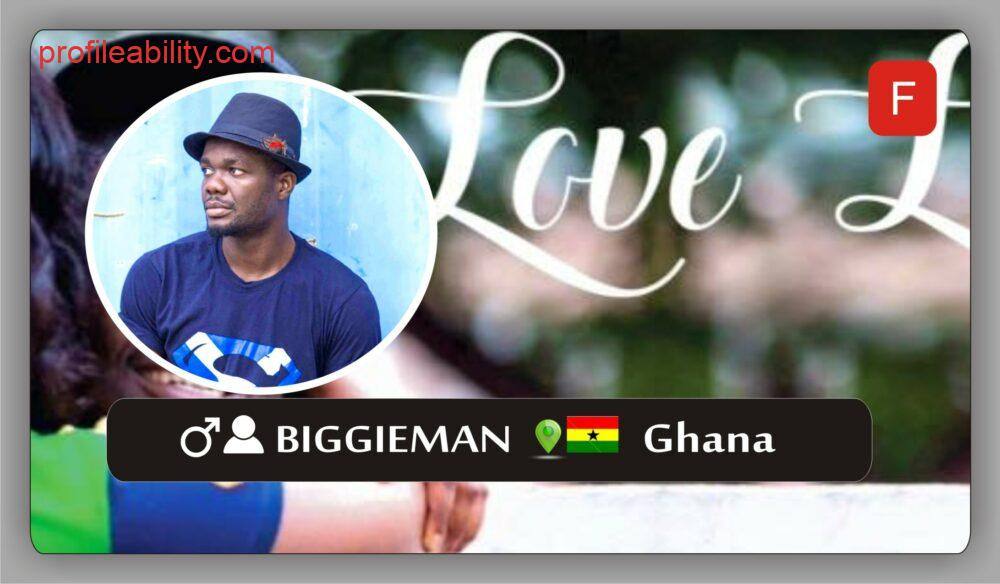 BIOGRAPHY
A Sunday, September 30, 1984 onto Victoria Sarpong and JC Sarpong a noisy child Kwasi Appiah Sarpong was born. Fast-forward and we are here where he attends New Heaven JHS, Accra Academy, second of three siblings Yaw Sarpong and Ama Sarpong all living together in Ghana. He preach love and and loves art. With Biggieman as his brand name he releases allo" and tops it up with Love yuh, another from a lot as proof he is here to stay.
Hailing from Kwahu, Biggieman started making "noise" in 2001 when he was in Accra Academy in a group. Biggieman, now a solo art (was first known as Biggie Clef when he was in the group Tragedy) is set to cause a stir in the music industry with his upcoming album titled "WCA" which highlights different genre of tunes, versatility, Reggae, Lovers Rock, Dancehall, Highlife, Pop and World music. Songs like allo" which is a banger, Love yuh Be Mine and Goose bumps with DiMayor his brother, also for the ladies, Ware me, a Reggae tune on Heart and soul riddim, Amazing mama, How can I survive, Ma baby, Freaky choir (Baby), Fingerin also with DiMayor and many more.
Get a feel of it and you will know. "My dream is to release a ot of songs before I die with the help of God. My music is a medium to educate the general public unless you don't have a wide thinking power".
Inspired by foreign artistes like youssou n'dour, Salif Keita, Buju Banton, Shaggy Wyclef and local sensations such as Esther Smith and Kojo Antwi, the Kwahu Mpraeso native dreamt of entering into the tertiary institution precisely Kwame Nkrumah University of Science and Technology to further his Visual Arts Course. Truely he has graduated and has re-joined the music industry and now to make the game look challenging with his versatility. Creative and brands consultant who has worked on top brands such as Pepsi, BBC, Samsung, Silverbird Ghana Cinemas etc. "So be art and so be artists, there is no formula in art"
#Follow Artiste
Facebook; Biggieman   Twitter: @ Biggiemanafrica Instagram: Biggiemanafrica
Share this:
FOR BOOKINGS:
Call: +233 024 351 8730
LATEST TRACKS
Share this:
LATEST TRACKS
Share this:
LIVE STREAM
Follow @biggiemanafrica
Tweets by biggiemanafrica
Tweets by biggiemanafrica