Born Olanrewaju David Ogunmefun on August 7th, 1984, VECTOR THA VIPER is a hip-hop act, songwriter, poet and music producer, widely celebrated as one of the best rap acts of his time in Nigeria. 
Vector's journey into hip-hop dates back to junior high in the year 1997 as he was vibrantly involved in social activities entertaining his peers from the stage as a young rapper. 
In 1999 as part of the group "Badder Boiz" (comprising himself, Blaize & Crystal), they recorded their first demo series with the lead single "Knocking At Ur Door" which enjoyed some airplay on local radio. The three did not leave any stone unturned as far as making their presence felt at talent showcases. As a group of three, they were together till 2004.
His versatility runs through fast and equally slow tempo, a rapper cum lyricist, an excellent songwriter, and a producer. Vector is an undisputed emcee endowed with freestyle skills and flair that he awesomely displays on several freestyle battles like Channel O Lagos Party at the Vaults, Unilag Rap King etc.
Officially signed to YSG Entertainment in 2009, Vector announced himself on the mainstream scene with the controversial "Kilode" (featuring singer Emmsong). This was swiftly followed by the street anthem "Mary Jane". The 3rd single titled "Get Down" (feat. Tuface Idibia) earned him the award for "BEST HIP-HOP VIDEO OF THE YEAR" at the Nigerian Music Video Awards (NMVA 2011) and also a nomination for "LYRICIST ON THE ROLL" at the Hip-Hop World Awards 2011.
Vector's debut album "State Of Surprise" was released on 29th October 2010.

His highly anticipated sophomore album titled "The 2nd Coming" was released on 12th Dec. 2012 and has already churned out hits like the multiple award-winning "Angeli" (feat. 9ice) ["BEST RAP ACT" Nigerian Entertainment Awards (NEA) 2012, "LYRICIST ON THE ROLL" and "BEST RAP SINGLE" at the Hip-Hop World Awards 2012].
The follow-up singles "We're Made Oh!" and "Born Leader" (feat. Mavado) both enjoy heavy rotation in clubs and radio stations nationwide.
On August 7th, 2012, his online mixtape titled "Bar-Racks" was released to critical acclaim containing the internet hit "Wasted".
Asides from his songwriting expertise, Vector's knack for poetry is evidenced on the Sprite commercial that's been aired on most radio stations across Nigeria since 2009.
AWARDS & RECOGNITIONS:
NIGERIAN MUSIC VIDEO AWARDS (NMVA) 2012 – BEST AFRO HIP-HOP VIDEO (WINNER)
HIP-HOP WORLD AWARDS (HEADIES) 2012 – LYRCIST ON THE ROLL (WINNER)
HIP-HOP WORLD AWARDS (HEADIES) 2012 – BEST RAP SINGLE (WINNER)
NIGERIA ENTERTAINMENT AWARDS (NEA) 2012 – BEST RAP ACT (WINNER)
NIGERIAN MUSIC VIDEO AWARDS (NMVA) 2011- BEST MAINSTREAM HIP HOP VIDEO (WINNER) 
NEA 2011- MOST PROMISING ACT TO WATCH (NOMINATED)
HIP HOP WORLD AWARDS(HEADIES) 2011- LYRICIST ON THE ROLL (NOMINATED)
DYNAMIX YOUTH AWARDS 2011 – BEST NEW ACT (NOMINATED)
AUDIO GUEST APPEARANCES: 
CHAMPION REMIX – GENERAL PYPE FT. DAGRIN, VECTOR, NAETO C, SASHA & GT THE GUITARMAN
SUPERSTAR (BIG BROTHER ALL-STARS 2010 THEME SONG) – MAYE HUNTA FT. VECTOR
PACESETTER – 9ICE FT. VECTOR
GOOD OR BAD REMIX – J. MARTINS FEAT. VECTOR
MUSIC VIDEO APPEARANCES: 
VECTOR FT. MAVADO – "BORN LEADER"
VECTOR FT. 9ICE – "ANGELI"
VECTOR FT. TUFACE – "GET DOWN"
VECTOR – "I LOVE U NIGERIA"
VECTOR FT. EMMSONG – "KILODE" 
CHAMPION REMIX – GENERAL PYPE FEAT. DAGRIN, VECTOR, NAETO C, SASHA & GT THE GUITARMAN
SUPERSTAR (BIG BROTHER ALL-STARS 2010 THEME SONG) – MAYE HUNTA FEAT. VECTOR
DISCOGRAPHY
STATE OF SURPRISE (2010)
1. THE TRUTH (INTRO) – (PRODUCED BY VECTOR)
2. SHA MA WA LO – (PRODUCED BY VYBES PRODUCTIONS)
3. GET DOWN FEAT. TUFACE IDIBIA – (PRODUCED BY H-CODE)
4. MARY JANE SKIT – (PRODUCED BY CULTURE)
5. MARY JANE – (PRODUCED BY DA PIANO)
6. KILODE FEAT. EMMSONG – (PRODUCED BY SAMKLEF)
7. DI MI MU FEAT. SHOGON – (PRODUCED BY SHOGON)
8. I LUV YOU NIGERIA – (PRODUCED BY VECTOR)
9. DENGE POSE – (PRODUCED BY SAMKLEF)
10. DOWNTOWN FEAT. CHUDDY K – (PRODUCED BY VAN BEATS)
11. NO BE SAY FEAT. EMMSONG – (PRODUCED BY DA PIANO)
12. FREESTYLE INTERVIEW ON SLYGRIFF SHOW – (PRODUCED BY CULTURE)
13. LEGENDARY – (PRODUCED BY VYBES PRODUCTIONS)
14. MARY JANE REMIX FEAT. GENERAL PYPE & ADE PIPER – (PRODUCED BY H-CODE)
15. THE MOVEMENT FEAT. SISTA SOUL – (PRODUCED BY DA PIANO)
16. FEEL ME PASS FEAT. H-CODE – (PRODUCED BY H-CODE)
———BONUS——–
17. WARM & CLOSE REMIX FEAT. ADE PIPER – (PRODUCED BY J-SMITH)
BAR-RACK: THE MIXTAPE (2012)
1. INTRO [PROD. BY FUBU BABA]
2. KO OSHI [STRANGE CLOUDS INST.]
3. BABA ALAAGO (THE WATCHER INST.]
4. ASHEWO BOY [PROD. BY SHOGON]
5. MERCY JOHNSON [MERCY INST.]
6. MOVING AHEAD [PROD. BY H-CODE]
7. 16 BARS [PROD. BY SHOGON]
8. SI RO RO FT. SHALOM [USED TO KNOW INST.]
9. TICKLE ME FT. CHUDDY K [PROD. BY DAPIANO]
10. TUWO [MOTIVATION & HEART ATTACK INST.]
11. WASTED [PROD. BY DEL B]
12. TEACHER TEACHER [PROD. BY LICIOUS]
13. STAY SCHEMING FREESTYLE [STAY SCEMING INST.]
14. ARAMONDA [PROD. BY LICIOUS]
15. SKIT 
16. 2ND COMING FREESTYLE [PROD. BY TORO]
THE SECOND COMING (2012)
1. 1972(INTRO) {PROD. BY MR. SMITH}
2. JAWONLE FT. MUNO {PROD. BY DA PIANO}
3. BORN LEADER FT. MAVADO {PROD. BY DASECA PRODUCTIONS}
4. WE'RE MADE OH {PROD. BY DEL B}
5. HUSSLE FT. SOUND SULTAN {PROD. BY MR. SMITH}
6. DON'T ENVY ME FT. ROCKSTEADY {PROD. BY DOLLASHOGON}
7. SHAYE {PROD. BY TEEY MIX}
8. I LIKE GIRLS {PROD. BY DEL B}
9. YOU BAD {PROD. BY DA PIANO}
10. FOLLOW ME DEY GO {PROD. BY DA PIANO}
11. NA YOU FT. MUNO {PROD. BY TEEY MIX}
12. MUNGE SHEKA {PROD BY TEEY MIX}
13. ALONE FT. EMMSONG {PROD. BY DA PIANO}
14. V9 CYPHA FT. MODE 9
15. SE WON FE KU {PROD. BY LICIOUSCRACKITT}
16. ONYEOLU FT. BADMAN FLOSS {PROD. BY DA PIANO}
17. FEAR NO EVIL {PROD. BY DA PIANO}
18. AMEN FT. {PROD. BY LICIOUSCRACKITT}
19. ANGELI FT. 9ICE {PROD. BY SAGZY PRODUCTIONS}
20. SKIT
21. RORA FT. SHANK {PROD BY TYRONE}
22. WA SERE (OUTRO)
FOLLOW VECTOR
FACEBOOK: Vector Tha Viper TWITTER: @VectorThaViper INSTAGRAM:  vectorthaviper
FOR BOOKINGS
    Email: Grapmusicentbookings@gmail.com Contact: 08134949119
 

LATEST TRACKS
LATEST MUSIC VIDEOS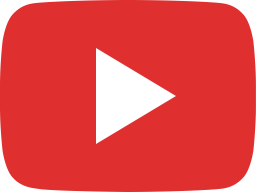 Vector - License (Official Music Video)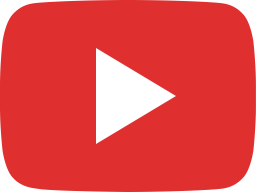 Vector, M.I. Abaga - Crown Of Clay ft. Pheelz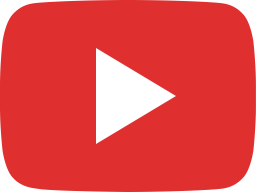 Vector, Mastaa - No Worries (Official Video) ft. DJ Magnum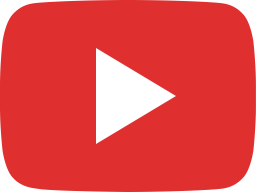 Vector - No Peace (Official Video)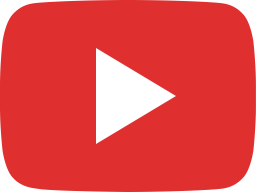 Vector - Rape Voem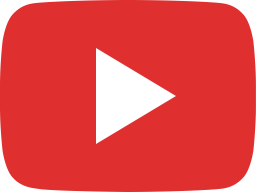 Vector, Mastaa - Blessed (Official Audio)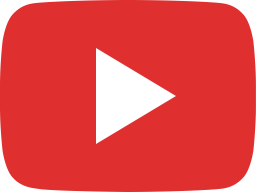 Vector, Mastaa - No Worries (Official Audio) ft. DJ Magnum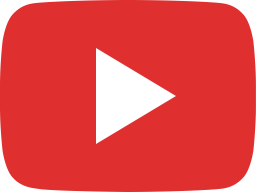 Vector, Mastaa - No Peace (Official Audio)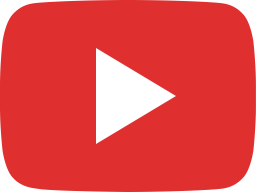 Vector, Mastaa - Eyan Colgate (Visualizer) ft. DJ Neptune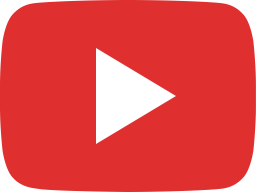 Vector, Mastaa - If We Must (Sun x Rain) [Visualizer]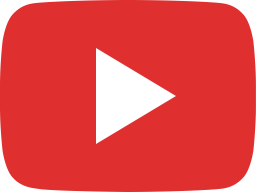 Vector, Payper, Vader - The Purge (Official Audio)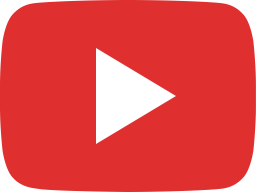 Vector - Be Happy (Official Video) ft. DJ Magnum, Daddy Showkey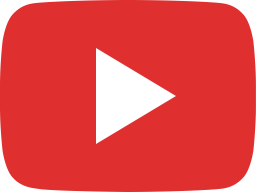 Vector - Mad (Official Music Video)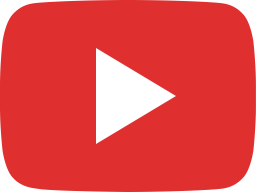 Vector - This One Is... (Lyric Video)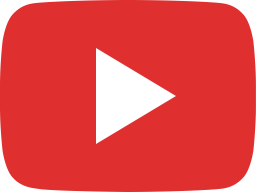 Vector - Gee Boys (Official Video) ft. CDQ
LIVE STREAM