Add to Favorites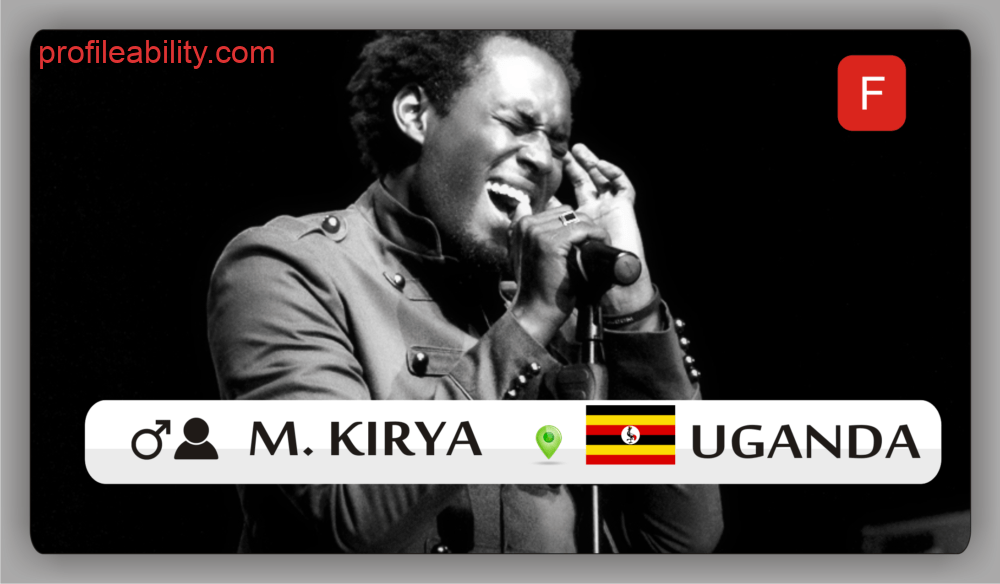 PROFILE
Maurice Kirya  is the Radio France International (RFI) Discovery Award Winner for "Best New African Artist," musician who has created a very personal style that blends Afro-soul, hip hop, and R&B rhythms. Maurice calls his music "mwooyo" which means "soul" in his native language of Luganda and is influenced by the beauty and unique spirit of his homeland, Uganda.
Fresh from winning the coveted RFI Award (chaired by Passy) in October 2010, Maurice received further acclaim by winning "Best Indie Artist" and "Best World Music Artist" at the Eworld Music Awards show held in February 2011 in Los Angeles, presented during Grammy weekend.
Currently on an RFI-sponsored tour throughout West Africa, Maurice is expected to make future appearances at the legendary New Morning jazz cafe and the Mixed Music Festival Angoulême in Paris as well as at various hot spots in Arizona, Washington DC, New York and California. (Exact tour dates/locations TBA)
Maurice made his first American concert performance at the prestigious South by Southwest (SXSW) Music Festival in Austin, Texas during March 2010. He has been exclusively featured on The Africa Channel's "Soundtracks @ Red Kiva" program. The show is taped live at The Red Kiva nightclub in Chicago. Africa's most popular artists provide a variety of sounds from the continent on the show.
Maurice also runs a monthly show titled "The Maurice Kirya Experience" which showcases live acts from Uganda, the African continent, and numerous other parts of the world. The show has been credited for boosting the live music scene in Uganda, since it exposes established and non-established live musicians and poets on a professional stage.
Maurice also acted in the movie "The Last King of Scotland" with Forest Whitaker who won the Academy Award for his portrayal of Ugandan dictator Idi Amin.
FOLLOW MAURICE KIRYA ON
FACEBOOK: Maurice Kirya Music TWITTER:@mauricekirya OFFICIAL WEBSITE: www.mauricekirya.com

[srizonfbgallery id=160]
Sharing is Caring:
FOR BOOKINGS
EMAIL: Kiryamanagement@gmail.com
LATEST MUSIC
[soundcloud url="https://api.soundcloud.com/users/11040974″ params="auto_play=true&hide_related=false&show_comments=true&show_user=true&show_reposts=false&visual=true" width="100%" height="450″ iframe="true" /]
Sharing is Caring:
LATEST MUSIC VIDEOS
#Official Music Videos and Performances by Maurice Kirya
Sharing is Caring:
LIVE STREAM
Follow @mauricekirya
Tweets by mauricekirya
Save
Any Comment?
comments