We seek to promote our profiled African Musicians through search engines and various social media platforms. We set platforms for Twitter, Tumblr, Vimeo, Facebook, Youtube, etc. through which we project these African musicians to gain recognition through Listening.
Our website has a higher number of visitors and user returns from geographical locations like Ghana, Nigeria, Kenya, South Africa, Europe, the USA, and Australia.
Although registering for a page as an African artist on this platform is free, we also speed up your projection and recognition by putting factors in place on our website for you. This might include; making your page sticky on our homepage sliders and carousels at only a small charge per month.
We network our artists through SEO (optimizing artists for search engine visibility), authoring artistes biographies on Wikipedia, content writing, Adword campaigning, and social media marketing for the budding African Musician.
For more information or inquiries on this offer, kindly email us at info@profileability.com.
TYPES OF PROMOTIONS
We have different kinds of promotions; promotion earned and general promotions.
General promotion includes the use of ProfileAbility's website and  our numerous affiliated music websites to promote musicians
Earned promotions might include the promotional plan run by the website based on the number of favorites, likes, and top lists our members get per month from visitors and users.  Our successful 'profilers' get a wide range of promotional opportunities regarding the category of music they belong to.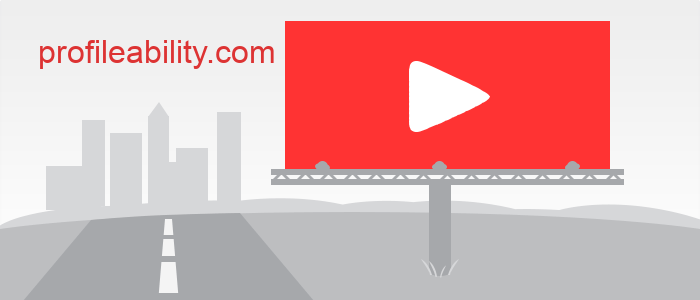 Paid Promotion category for musicians might include Television interviews, ProfileAbility Interviews, Music Video Promotion both on Television and Youtube Adwords, and Music/Audio visualizer for YouTube and Vimeo. Campaigns are set up through social media and content writing.

Paid Promotion for our profiled African Musicians as a way of projecting their brands also includes free advertising banners on our blogs, sticky featured posts on homepage and sliders for a month, as well as free advertising banners on our social media and third-party sites.
ProfileAbility; Projecting the African Musician with Ability!
Save
Save
Save
Save
Save
Save
Save
Save